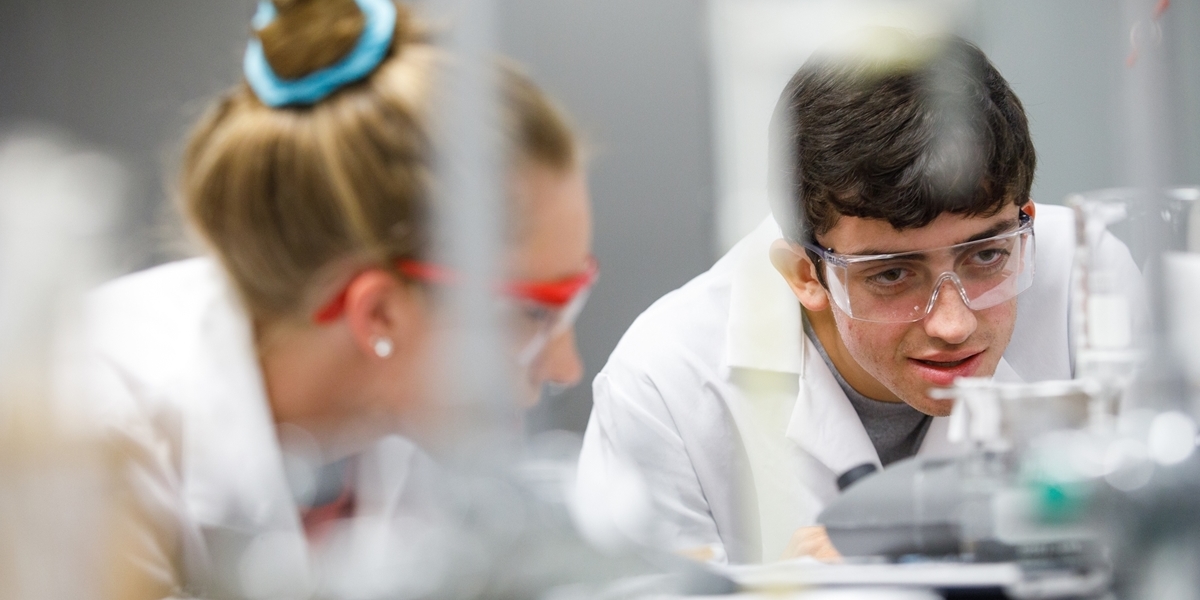 STEM & Health Professions
Raider Day Friday, Nov. 3 | 8:15 a.m. to 3:30 p.m.
Visit Northwestern during a Raider Day specifically designed for high school juniors and seniors interested in STEM and health professions careers. Your time on campus will provide:


Variety
In a single day, you can explore multiple areas in STEM and the health professions, including:

Connections
You'll have the opportunity to get to know the professors who will be teaching your classes—as well as current students in Northwestern's STEM and health professions programs—during a majors fair, lab rotations and lunch.

Hands-on experience
You can try out equipment and procedures yourself when you visit Northwestern's nursing, human performance, and/or human anatomy labs. You can also learn about cancer cell research being conducted by NWC professors and students; discover the methods field biologists use to identify animals and their ecological roles; test your analytical thinking in a math problem-solving exercise; or try your hand at some computer coding.
( Note for parents: These lab rotations are designed to introduce students to Northwestern's learning opportunities. Parents are welcome to attend, but you will likely be on the sidelines and/or outside the actual lab space. There may time to see things for yourself when the rotation time nears its end.)

Info about Northwestern′s science building
Finally, you'll tour our $24.5 million  DeWitt Family Science Center, which opened in January of 2019.
Register to attend the STEM & Health Professions  Raider Day
---
Why study STEM and health professions at NWC?
80% of Northwestern graduates who continue on to medical school are accepted the first time they apply (compared to a 45% national med school matriculation rate).
100% of Northwestern′s 2020 and 2021 BSN-credentialed nursing graduates pass their board exams on their first attempt.
100% of Northwestern athletic training majors pass their board exams (including 75% on the first attempt).
Research experience involving the sequencing of DNA genomes is embedded into two courses taken by first- and second-year biology students.
Northwestern's Human Performance Lab is equipped with a BodPod body composition tracking system, metabolic carts, cycle ergometers, and Exertech underwater weighing tank.
Northwestern's athletic training program gives students hands-on experience, as early as their sophomore year, working under the supervision of team doctors and certified athletic trainers to care for and rehabilitate Northwestern student-athletes.