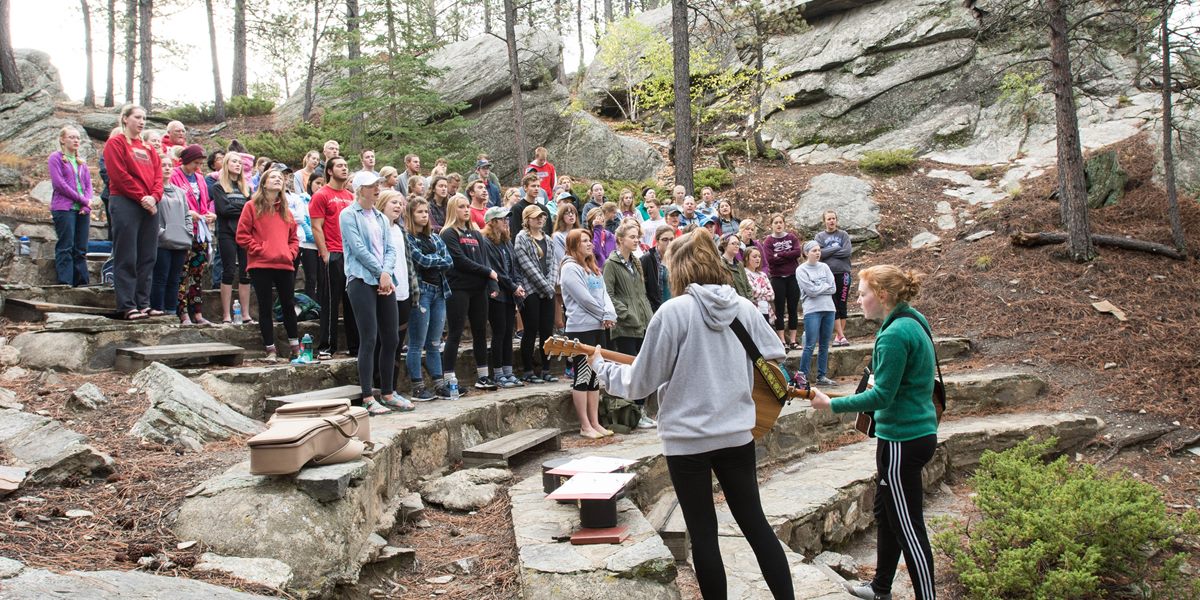 Discipleship
Following Christ is a lifelong journey, of course, but college is a great time to focus on growing in your faith. Northwestern courses in all disciplines will challenge you to think about who God is, who you are, and what your role in God's diverse world might be. We also offer several other ways to grow spiritually in community with your peers.
Beyond classes, you might be one of around 200 students who meet weekly in small groups to pray, study the Bible, and talk about what your faith has to do with what you're learning. Under the guidance of trained student leaders, Discipleship Groups—known as D-Groups—meet in every residence hall and student apartment complex.
Northwestern students depend on prayer as they navigate the journey to being thinking Christians in today's world. Students pray alone and together at planned gatherings and in spontaneous outbursts. You'll be able to explore new ways to pray by walking our prayer labyrinth or participating in Centering Prayer or 24-hour prayer vigils.
You can grow in your faith through involvement in a variety of Christian clubs, such as Fellowship of Christian Athletes and Pax Christi, a student-led gathering of Protestant and Catholic students who explore the similarities and differences in the ways they express and live their faith.