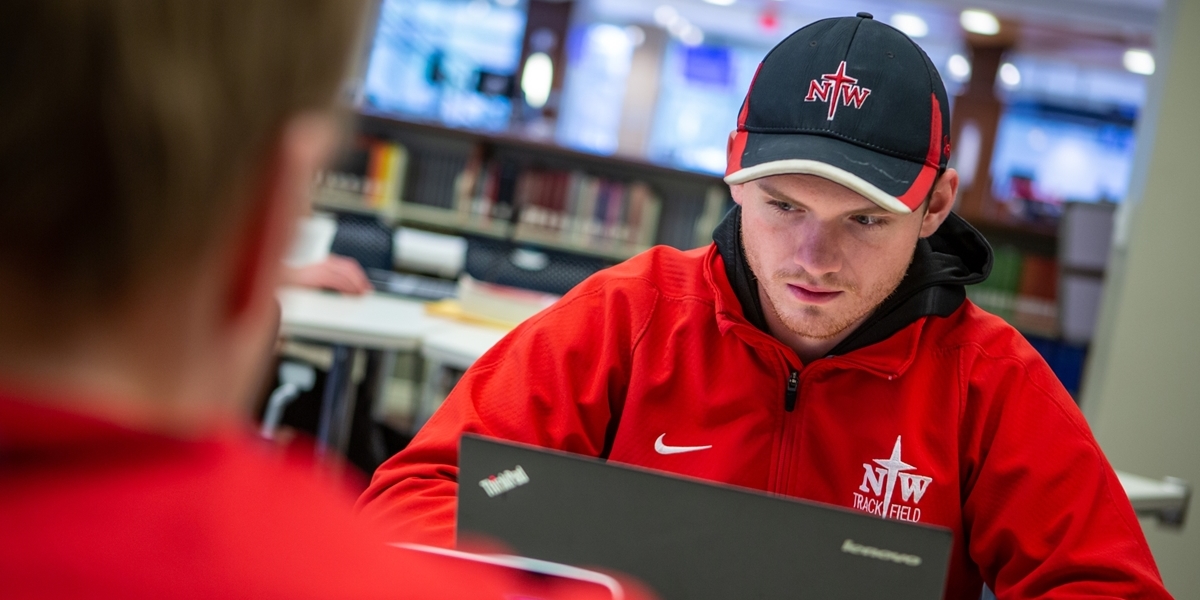 100% of Northwestern students receive financial aid, so you won't pay the full amount.
Student financial aid is available in the form of scholarships, grants, loans and student employment. For some students, this means they pay less to attend Northwestern than they would at a state university. In fact, Northwestern students who finance college with loans have approximately the same amount of debt as similar graduates from Iowa's state universities.
| | |
| --- | --- |
| Tuition, room and board | $43,350 |
| Average financial aid award* | -$28,000 |
| Average out-of-pocket | $15,350 |
Think you can't afford a private college education? Think again. Don't assume you can't afford an excellent education like the one Northwestern offers. Apply for financial aid. Only after you receive your financial aid package and know the actual cost should you should make one of the most important decisions of your life.
*Individual financial aid packages, which include $5,500 in federal loans, depend on a family's FAFSA results and resources. The average financial aid award is based on an average NWC student—one with a 24.3 ACT, 3.61 GPA and expected family contribution of $13,974.