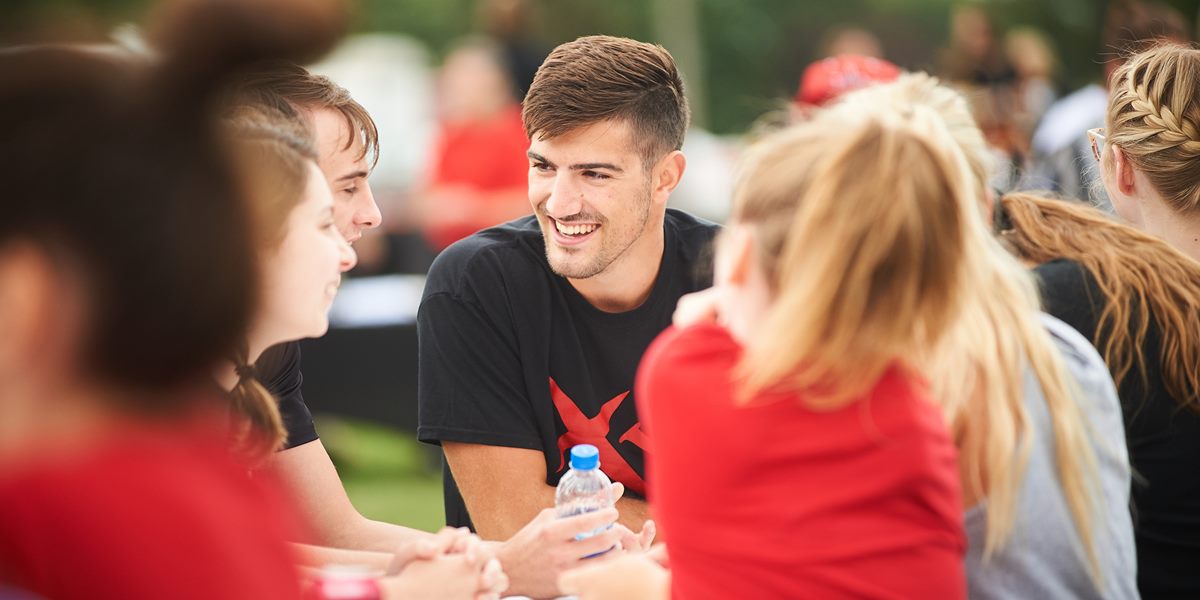 Raider Nation Orientation
We make sure your first Northwestern experiences are welcoming, fun and productive because we know your first days at Northwestern set the tone for your entire four-year college experience. During Raider Nation Orientation, you'll be guided through all the business of getting your college career started, like confirming your course selections and becoming acquainted with the people and resources that will support your learning both in and out of the classroom. You'll meet professors, residence life staff and other new students—some of whom will become lifelong friends.
Spring Raider Nation Orientation: Jan. 7, 2024
Northwestern provides a midyear orientation for students entering NWC at the start of the spring semester.
Fall Raider Nation Orientation: Aug. 23-25, 2024
Northwestern's orientation for students entering college in the fall will be held the weekend before fall semester classes begin. You can begin moving into your dorm room on Friday, Aug. 23.