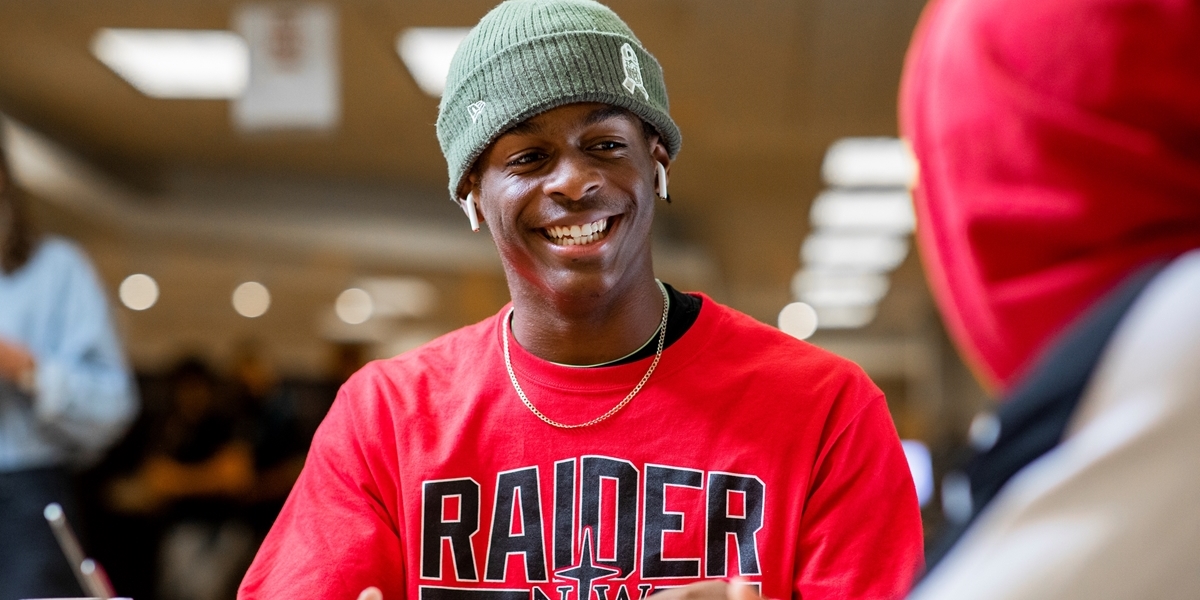 New Student Spring Orientation
We're eager to greet you as you arrive on campus for Northwestern's spring orientation for new students. Our orientation staff (O-Staff) are upperclassmen who love Northwestern's unique community and can't wait for you to experience it yourself as you prepare for the intellectual, spiritual, emotional and social growth that will happen during your years at NWC. The O-Staff will help make your transition to Northwestern easier through a two-day orientation that includes opportunities to:
Meet other new students (transfers and first-time freshmen)
Get settled in your dorm room
Meet with your faculty adviser
Learn about Northwestern's programs, resources and services
Worship with your new classmates and their families
Northwestern has new measures in place to safeguard the health of new students and our community during move-in and orientation:
Masks are required to be worn inside all campus buildings.
Starting on Monday, Jan. 4, you will need to download the Raider Check app and complete it daily. The app takes about 15 seconds to complete and can be found on the Apple App Store and on Google Play.
You're encouraged to get a Covid test the week of Jan. 4 to ensure you are healthy before arriving on campus. Please take a screen shot of your results and upload those results to the Raider Check app.
For more information on our Covid-19 safety measures, see Northwestern's coronavirus FAQ webpage.
You're welcome to arrive early on Sunday, Jan. 10, and enjoy a complimentary brunch in the cafeteria with your parents starting at 11:30 a.m. After brunch—or any time between noon and 2:15 p.m.—visit the student life office on the second floor of the Ramaker Center to check in and get your orientation packet, student ID card, housing information and room key.
After you check in, plan on moving into your room Sunday afternoon. You'll have from noon to 2:30 p.m. to unload and start unpacking. Here's some helpful information to make that process easier:
Because of Covid-19, make sure you pack the following items:
Several reusable cloth masks
Hand sanitizer
Thermometer
Fever reducer (Tylenol, ibuprofen)
Over-the-counter cold/flu medication
Adequate supply of prescription medications and hygiene items
Gatorade or electrolyte replacement packets
Disinfectant wipes/spray to clean your dorm room
Medical insurance card
Orientation Schedule
* Parents are welcome to attend
11:30 AM
Spring Orientation Brunch*
DeWitt Center Cafeteria
New students attending Northwestern's spring orientation are invited to enjoy a complimentary brunch with their families.
12:00 PM
Check-in*
Ramaker Center
Report to the student life office on the second floor of the Ramaker Center to get your orientation packet, student ID card, housing information and room key.
2:30 PM
O-Staff Meeting
Ramaker Center
Get introduced to other new students and meet our student orientation leaders, or O-staff, as we affectionately call them.
3:15 PM
New Student Commissioning Service*
Christ Chapel
Join your classmates for a time of worship, during which we will commission and dedicate you for your new role as a Northwestern College student.
Spring term classes begin
10:00 AM
Meet Your Adviser
Adviser's office
Your faculty adviser provides guidance throughout your college years to help you maximize your learning at Northwestern. Individual meetings can be scheduled during this time to make any last-minute schedule adjustments. Don't forget to take your Language Placement Test before meeting with your adviser.
3:00 PM
Navigating Northwestern
Ramaker Center
Find out more about some of the campus services at Northwestern and hear from current transfer students about their experiences. Our O-staff will take you on a guided tour to visit various offices, where you will learn about the resources that are available to you. Destinations include the campus ministries office, the Wellness Center, the Compass Center, and the Peer Learning Center.
* Parents are welcome to attend