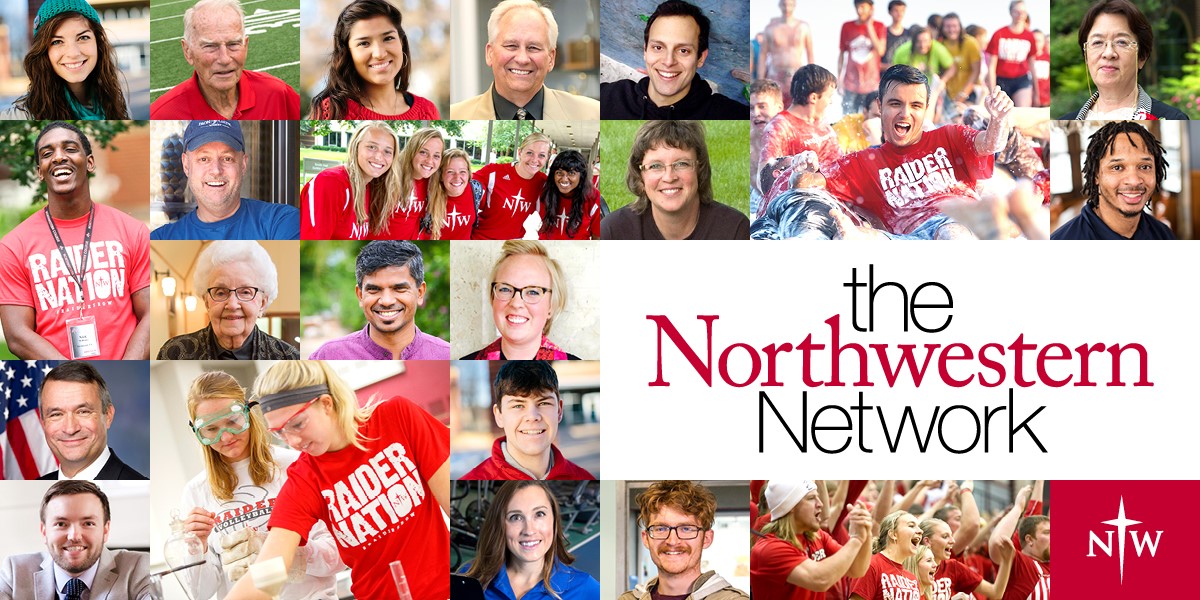 The Northwestern Network
Use your influence
People value the opinion of those they know and respect. That's what makes relationships so influential. And that's how you can impact Northwestern College—making it stronger, spreading its reputation, and helping the college continue its mission of preparing young adults for brave and faithful participation in God's redeeming work in the world.
The Northwestern Network is your opportunity to support Northwestern in a way that fits you. No matter who you are, you can play a part in spreading red.
Make a difference
We've seen firsthand the influence a single individual can have. In recent focus groups with 15 freshmen, we learned that 14 of them first heard about NWC through another person. Alumni and friend volunteers, meanwhile, played a major role in securing gifts for the Juffer Athletic Fieldhouse and DeWitt Family Science Center.


Ross Fernstrum
Director of the Northwestern Network
712-707-7416
rfernstr@nwciowa.edu