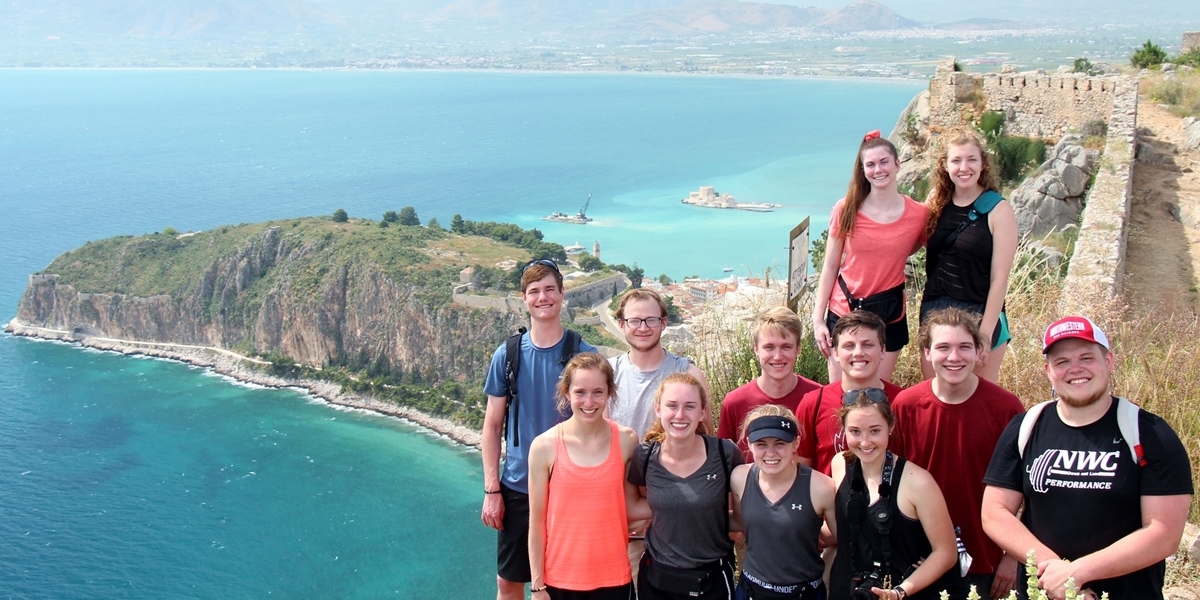 Honors Program
If you love learning—and you're good at it—you're a candidate for Northwestern's Honors Program for top students. You'll have exclusive access to honors-only courses and have the chance to spend three weeks in Greece! You'll also be mentored by some of our best professors on independent scholarly research projects that will enhance your graduate school and professional prospects. At the same time, you'll be exploring what it means to be a Christian scholar. 
The Honors Program ...
Rewards your intellectual curiosity through exclusive-access courses, funds for graduate school exams, travel opportunities and co-curricular events where you'll bond with other students like you.
Fosters interdisciplinary collaboration through an NWCore curriculum that makes connections between multiple disciplines, the chance to see Christian scholarship modeled in classes with a variety of professors, and an optional summer study abroad course in Greece.
Enhances disciplinary expertise through honors components added to students' major courses, a scholarship methods course, and an advanced-level, self-styled scholarly project.
To learn more about participating in Northwestern's Honors Program, talk to your admissions counselor or academic adviser.
Renewable scholarship!
Most incoming students who are accepted into the Honors Program will receive a $1,500 Honors Program Scholarship. The scholarship is renewable provided students continue to meet the requirements of the Honors Program. Contact an Honors Program co-director to see if you are eligible. Applications are accepted through the first week in January.