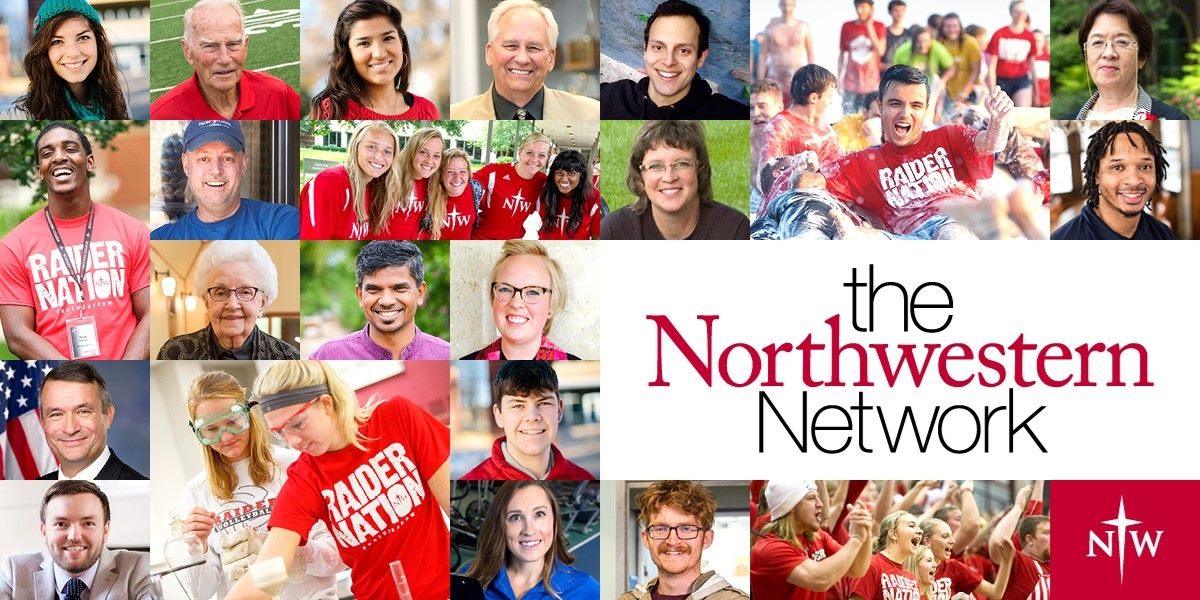 Spread
Red

your way

If you love and believe in Northwestern, then take action. The Northwestern Network offers a variety of ways to get involved in spreading red.
Enrollment/admissions
Help with Northwestern's recruitment efforts by  giving us the names of high school juniors and seniors.
Encourage prospective students and their parents to consider NWC.
Host or attend an admissions event in your community.
Serve as a liaison between our admissions counselors and your school or church.
Social media
Follow us on Facebook, Instagram and Twitter.
Share our posts with your friends.
Encourage others to do the same.
Career and internship support
Provide internship and job opportunities.
Recruit on campus.
Open your business to student field trips.
Serve as a professional mentor.
Hire Northwestern graduates.
Campus activities
Share your expertise by speaking to a class.
Advise a student organization.
Support Northwestern students involved in the fine arts and athletics by attending their plays, concerts, art exhibits and games.
Philanthropy and stewardship
Help us identify potential donors for scholarships, capital projects and other initiatives.
Host a reception for alumni, parents or friends of NWC.
Tell us about Northwestern graduates who have excelled in their careers or as influential members of their communities.
Partner with an advancement officer in making personal visits with donors.
 Have your own idea for how you'd like to Spread Red? Let us know!