Start your standout story.
Biochemistry
Biochemists make a tangible difference in the health of society. Their research seeks to understand the inner make-up of Creation—leading to advanced medical cures and more resilient varieties of crops. As a biochemistry major at Northwestern, you'll learn to view faith and science as harmonious pursuits that lead to a greater understanding of God's world.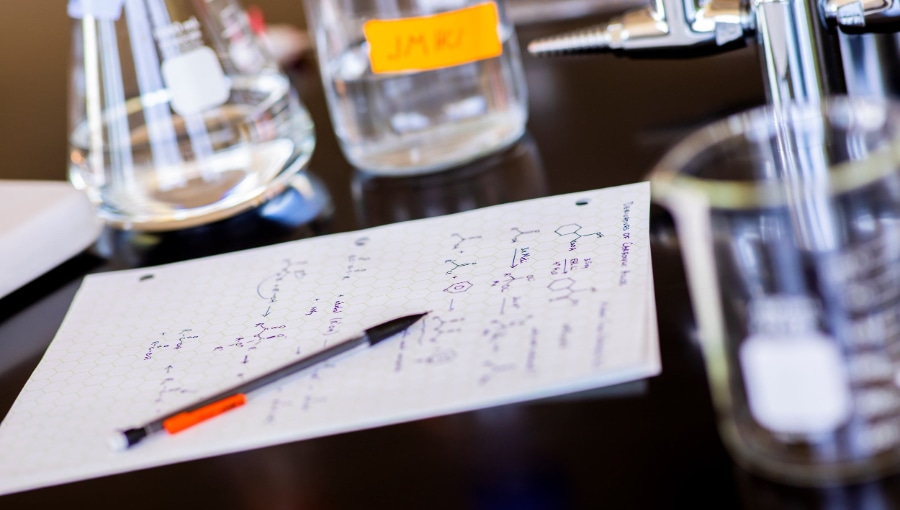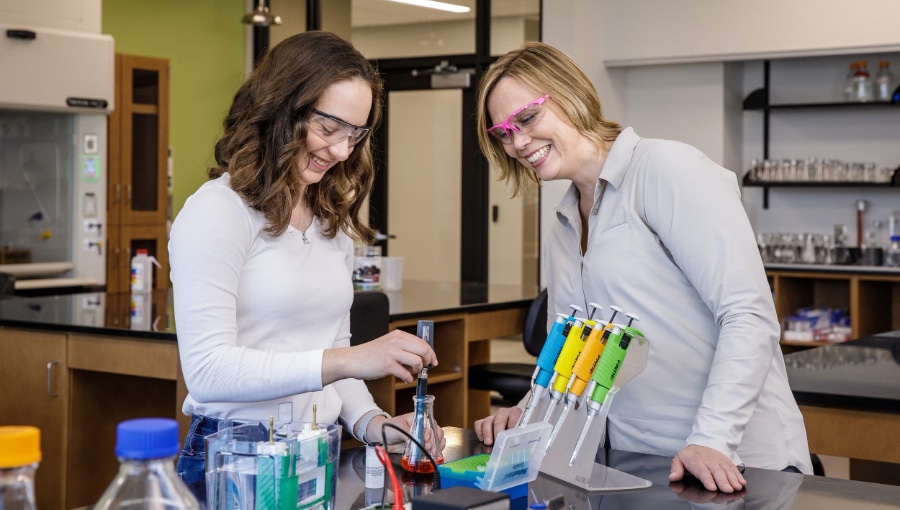 Why NWC?
Our biochemistry major is the perfect blending of biology and chemistry, giving you a strong understanding of living organisms at both the molecular and cellular level. Students leave campus well prepared for careers in research and development, graduate-level programs in biochemistry, or for the rigors of medical school.
Major course topics include proteins and metabolism, molecular genetics, and organic chemistry. Northwestern also offers a chemistry minor and secondary teaching endorsements in chemistry and basic science.
CONTACT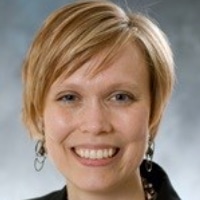 TOP 10%
PRE-MED SCORES
2021 Northwestern grads' MCAT scores ranked in the top 10% worldwide.
SCIENCE
GEEKS
Hang out with other science-loving Raiders in Pre-Health Professions or Creation Care Club.
80%
MED SCHOOL ACCEPTANCE
80% of NWC pre-med students are accepted the first time they apply.
Career Outlook
Our graduates are growing in knowledge and research experience at graduate schools across the country, including Creighton University in Omaha, Nebraska, and Washington State University in Pullman, Washington. Ranked among the best science jobs of 2021 by U.S. News & World Report, biochemists earn a median annual wage of nearly $95,000.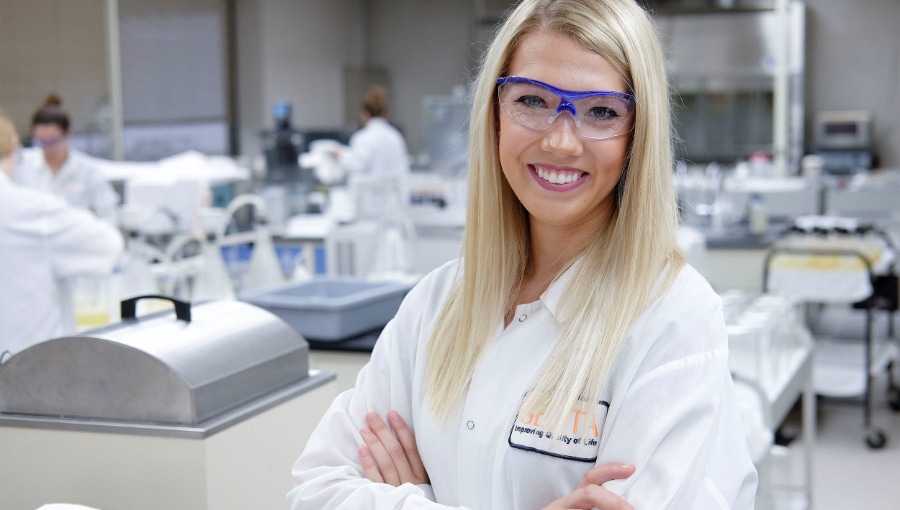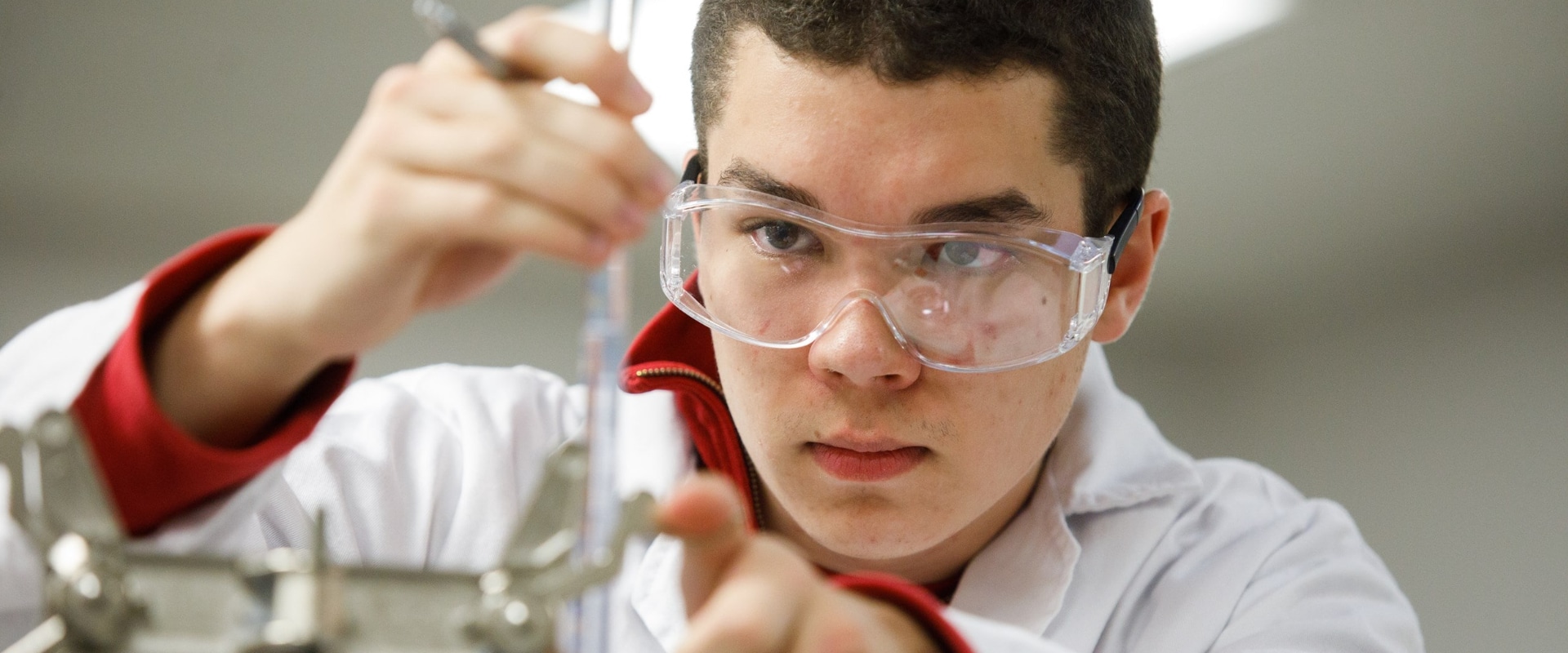 As a biochemistry major at Northwestern, you'll partner with professors in their research and may even be mentioned when they publish or present research findings.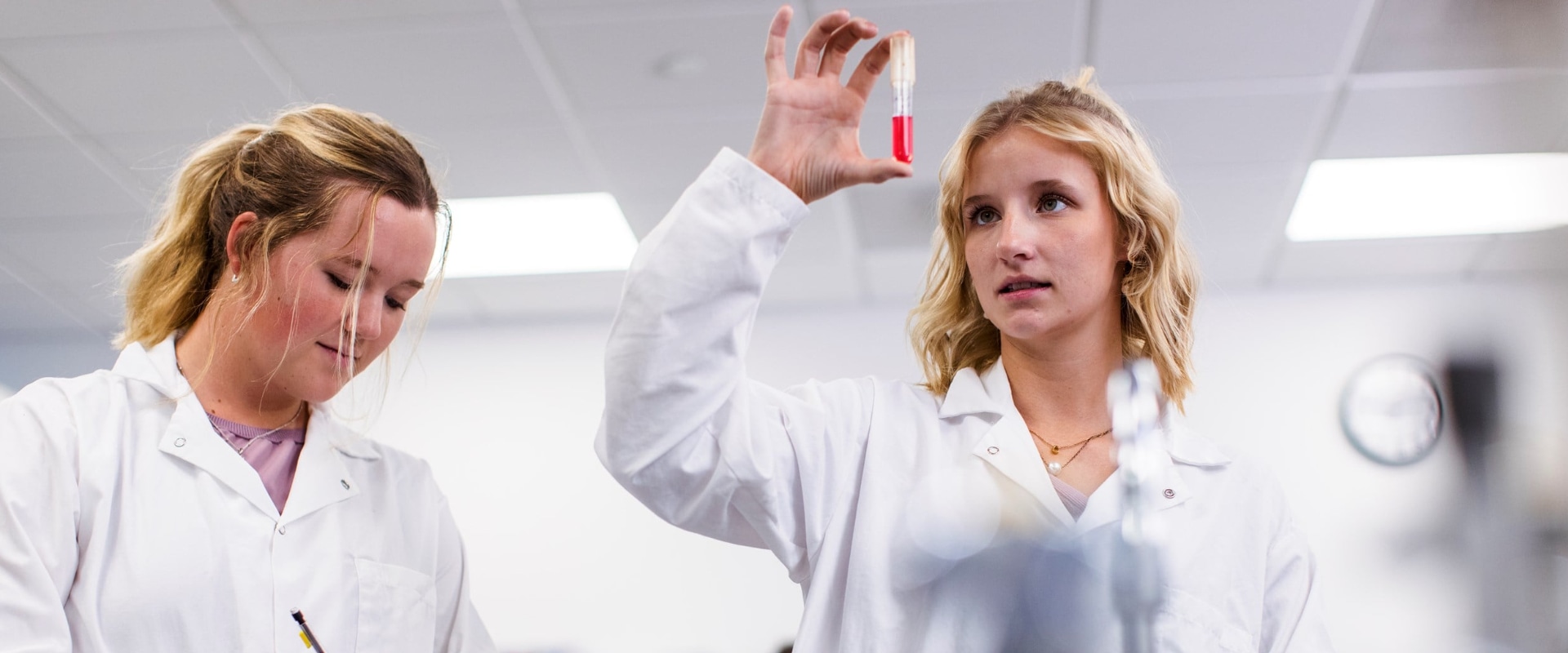 Conduct paid summer research through Northwestern or land a fellowship doing research funded by the National Science Foundation and the National Institutes of Health.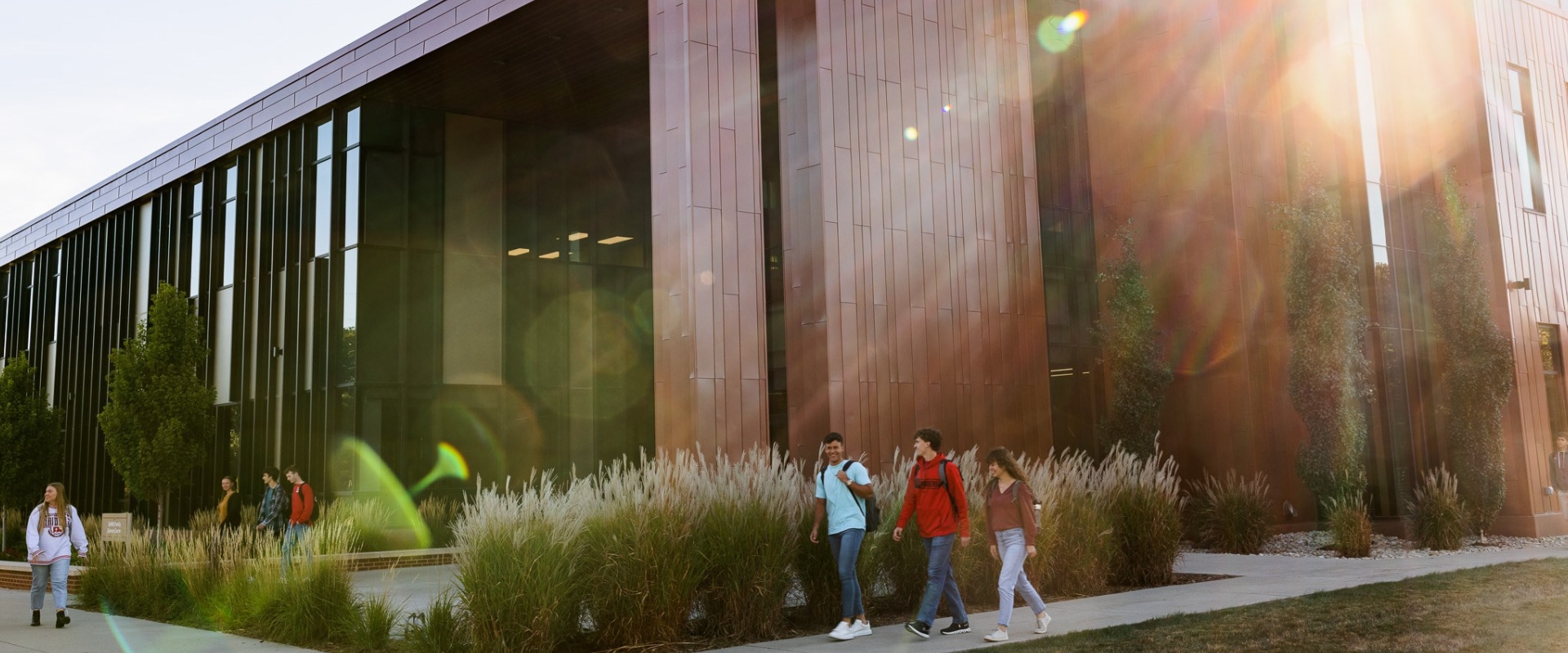 Opened in 2019, the $24 million DeWitt Family Science Center includes five research labs and equipment that set the stage for science success, including a Fourier transform infrared instrument, gas chromatography, high-performance liquid chromatography, nuclear magnetic resonance spectroscopy, and ultraviolet and visible spectroscopy.
Prep for the MCAT and find out more about the medical field in Pre-Health Professions Club, or coordinate campus conservation efforts in Creation Care Club.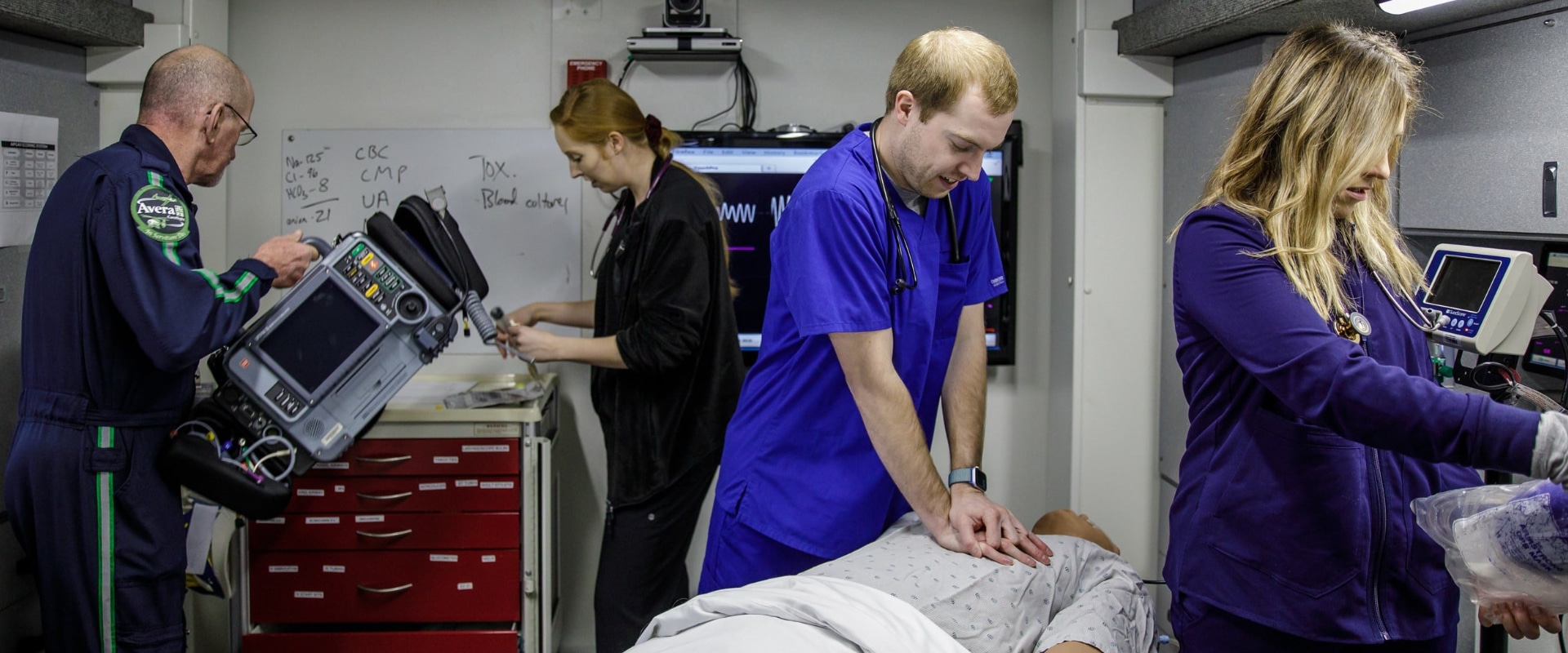 If your interest in biochemistry extends to the medical field, Northwestern offers an accredited Master of Science in Physician Assistant Studies program. Our faith-based program will prepare you to provide compassionate medical care in a variety of settings, including primary care and family medicine, emergency medicine, psychiatry, surgery and other sub-specialties.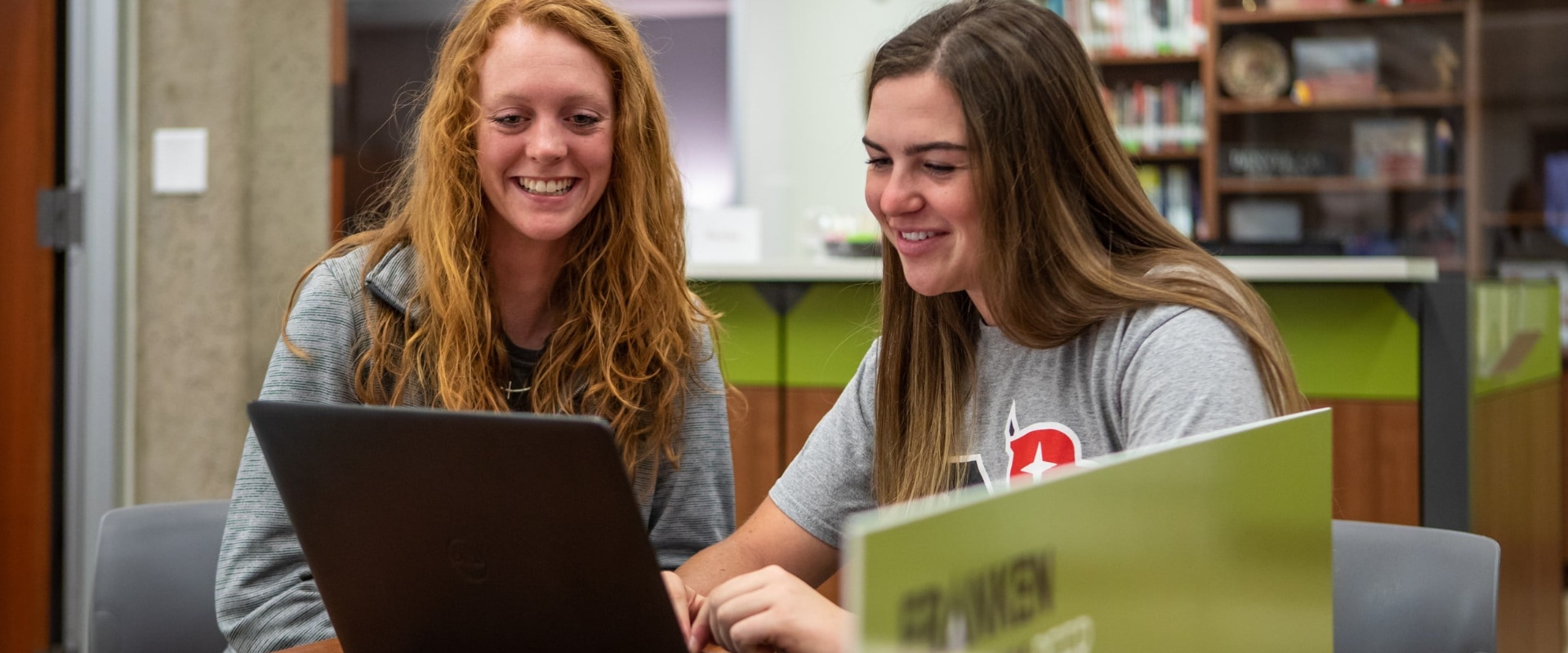 The Compass Center for Career & Calling offers job shadowing, internships in a variety of locations, help writing resumes and cover letters, practice interview sessions, and more.
Faculty

Brilliant scholars. Committed Christians. Invested in you. That's Northwestern's faculty.

Dr. Karissa Carlson '03 Professor of Chemistry; Department Chair


Dr. Laura Furlong Professor of Biology; Director of Faculty Development


Jolene Harris Instructor of Anatomy


Dr. Elizabeth Heeg '01 Professor of Biology


Dr. Cody Rozeveld Assistant Professor of Biology


Dr. Sara Sybesma Tolsma Professor of Biology


Dr. Todd T. Tracy Professor of Biology; Department Chair


Dr. Zachary Varpness '02 Associate Professor of Chemistry