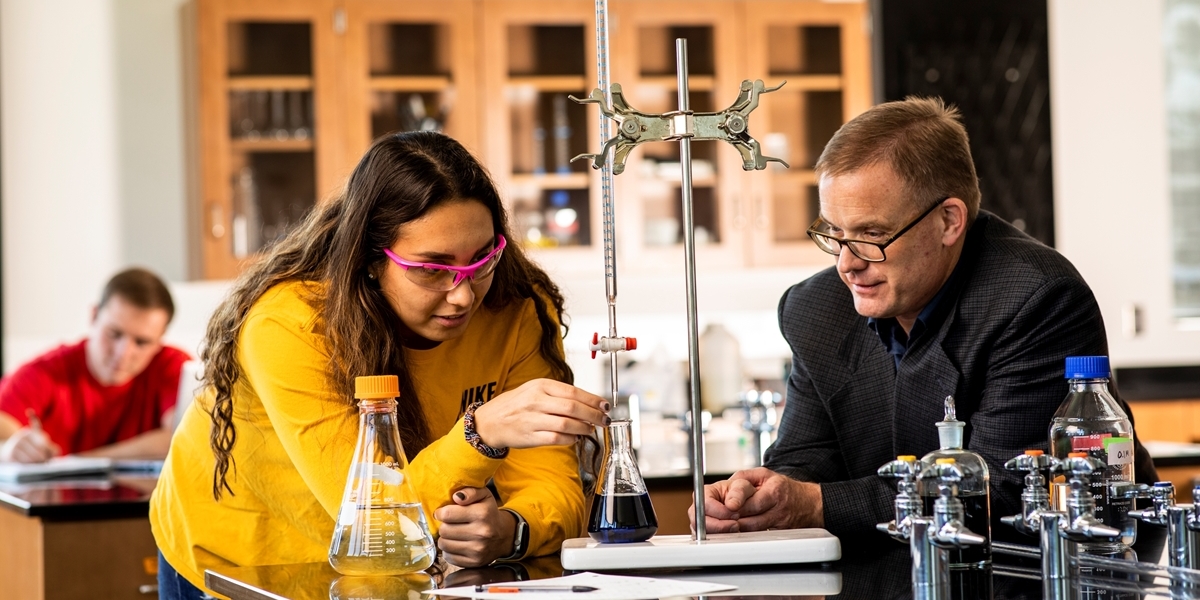 Impressive expertise. Infectious enthusiasm. That's Northwestern's chemistry professors. They'll mentor you through tough courses, guide your lab and intellectual experimentation, and include you in their own research. The personal attention you'll receive will help you pursue the career or graduate school of your choice. Explore our programs: 
---
Research
Northwestern's chemistry labs and equipment in the $24.5 million DeWitt Family Science Center are at your disposal for classes, your own experimentation and collaborating with professors. In addition, Northwestern science majors are very successful at landing paid summer research appointments in university labs. Explore research opportunities
---
Science of success
From the research scientists to the chemistry teachers to the many award-winning physicians and other healthcare providers, NWC chemistry alumni prove they know the formula for success. An impressive 80% of Northwestern science majors headed to medical school are accepted the first time they apply (compared to a 45% national medical school matriculation rate). Recently, physical chemistry students scored, on average, in the 85th percentile on the standardized thermodynamics exam, and 2021 Northwestern grads who took the MCAT scored in the top 10% worldwide.