Start your standout story.
Nursing
At Northwestern, we prepare nursing students to be compassionate providers who care for the whole patient—body, mind and spirit. Gain 700+ hours of diverse clinical experiences prior to graduation and serve at-risk populations during an off-campus, cross-cultural health experience. You'll also learn to advocate for patient needs and seek to promote social justice, health and wholeness in your community.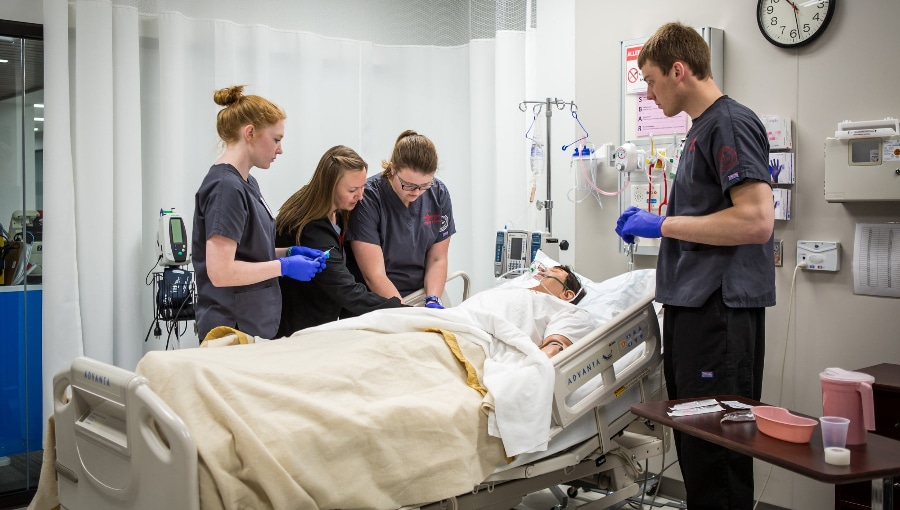 Ready to learn more about nursing at NWC?
NURSING RAIDER DAY
On Feb. 9, get to know professors and current students, tour the DeWitt Family Science Center and participate in a supervised clinical experience.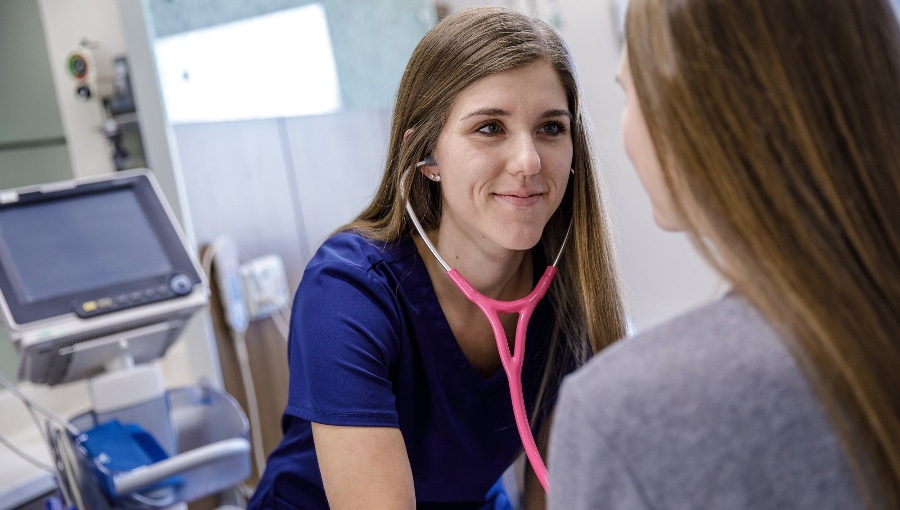 Why NWC?
Our nursing curriculum provides a strong background in science and patient care, along with opportunities to reflect thoughtfully on your vocation as a nurse. A freshman-year seminar will help you explore your health care calling, while a senior capstone seminar helps you understand biblical shalom—or health and wholeness—within the context of nursing. As a Northwestern nursing student, you'll be both challenged and supported so you are equipped to meet patients' needs with skill and confidence.
CONTACT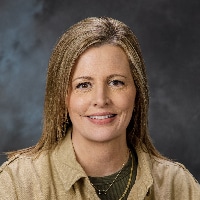 Kerri Buren
Administrative Services Coordinator for Nursing
100%
PASS RATE
Our '23 nursing grads had a 100% pass rate on their boards.
700+
CLINICAL HOURS
in rural and urban hospitals, clinics and community-based health settings
APPROVED
PROGRAM
Northwestern's nursing program is approved by the Iowa Board of Nursing.
MEDICAL
MISSION WORK
Nursing students complete a medical mission experience in the U.S. or abroad.
Outcomes
Nursing is one of the largest health professions in the world and accounts for approximately 59% of health care workers, according to the World Health Organization. Even so, nearly six million more nurses are needed by 2030 to address global shortages. A BSN is the recommended initial degree if your goal is to become a nurse practitioner, nurse anesthetist, nurse midwife, nurse researcher or nurse educator. The Institute of Medicine recommends that at least 80% of nurses hold a BSN degree, as opposed to an associate degree in nursing.
Join our standout nursing graduates at employers such as:
Duke Children's Hospital
Durham, NC
Mayo Clinic
Rochester, MN
Mercy Medical Center
Des Moines, IA
Sanford Health
Sioux Falls, SD
UnityPoint Health - St. Luke's
Sioux City, IA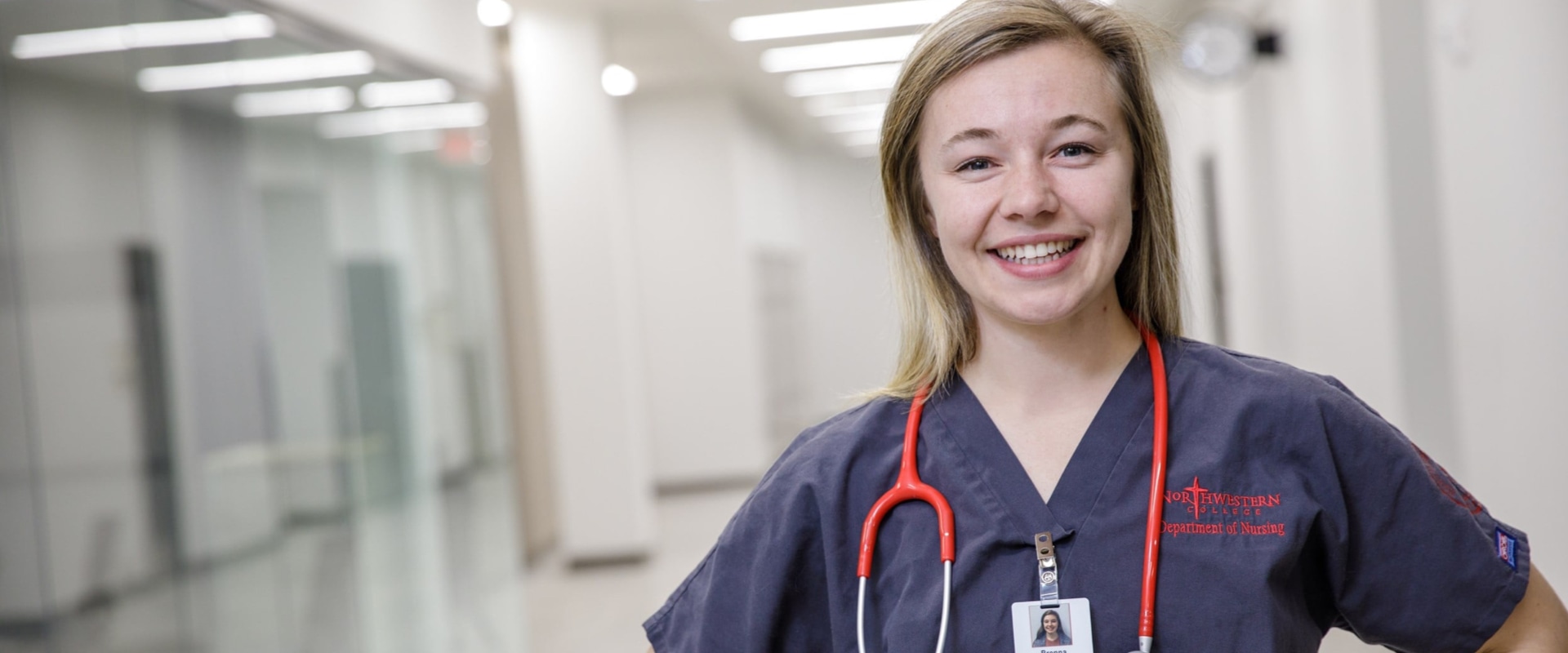 Northwestern College offers an on-campus 4-year Bachelor of Science in Nursing (BSN) degree, as well as an 18-month online RN-to-BSN degree-completion program. Each year, up to 30 new candidates are admitted into the BSN program. You begin taking pre-nursing courses your first semester, then formally apply to the program during your second semester. Depending on your high school GPA and ACT/SAT scores, you may qualify for early acceptance, which guarantees your seat as a pre-nursing student.
Questions? Check out our answers to these FAQs.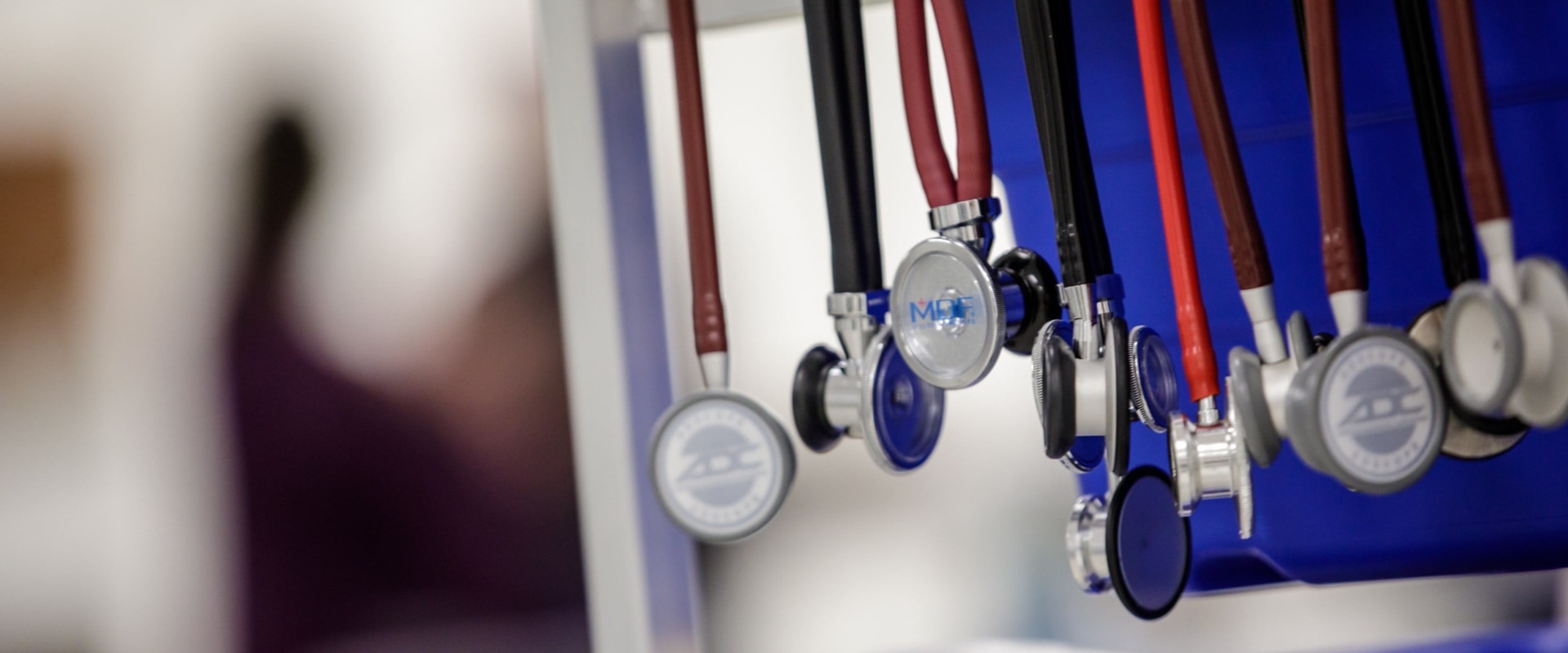 The baccalaureate degree program in nursing at Northwestern College is accredited by the Commission on Collegiate Nursing Education (http://www.ccneaccreditation.org).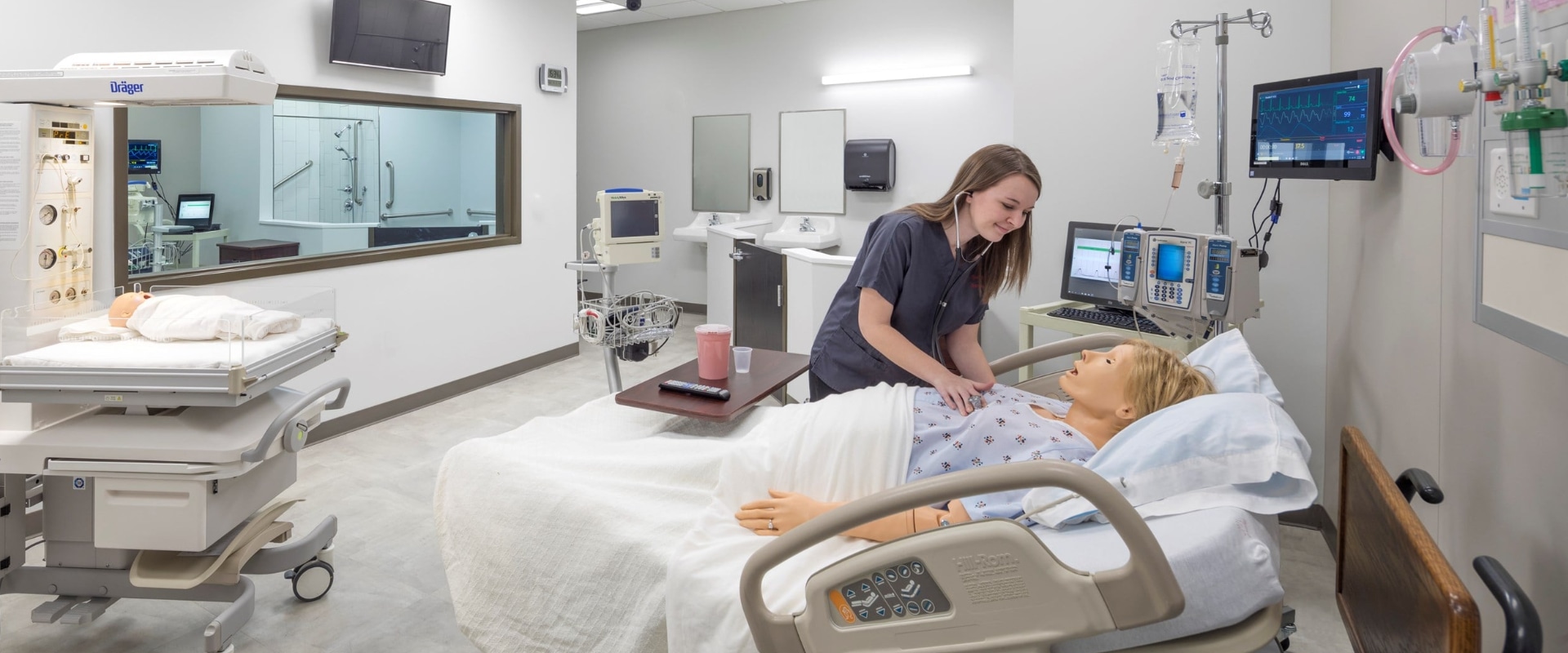 Opened in 2019, the $24 million DeWitt Family Science Center houses the nursing, biology and chemistry departments and includes:
Three simulation rooms (obstetrics, pediatrics, medical/surgery) with two-way mirrors for faculty observation
Two mock doctor's office exam rooms & two critical care rooms
Six advanced human patient simulators (adult, child, pregnant mother and newborn)
IV training arms
Hospital-based computerized medication system
Electronic health record simulation program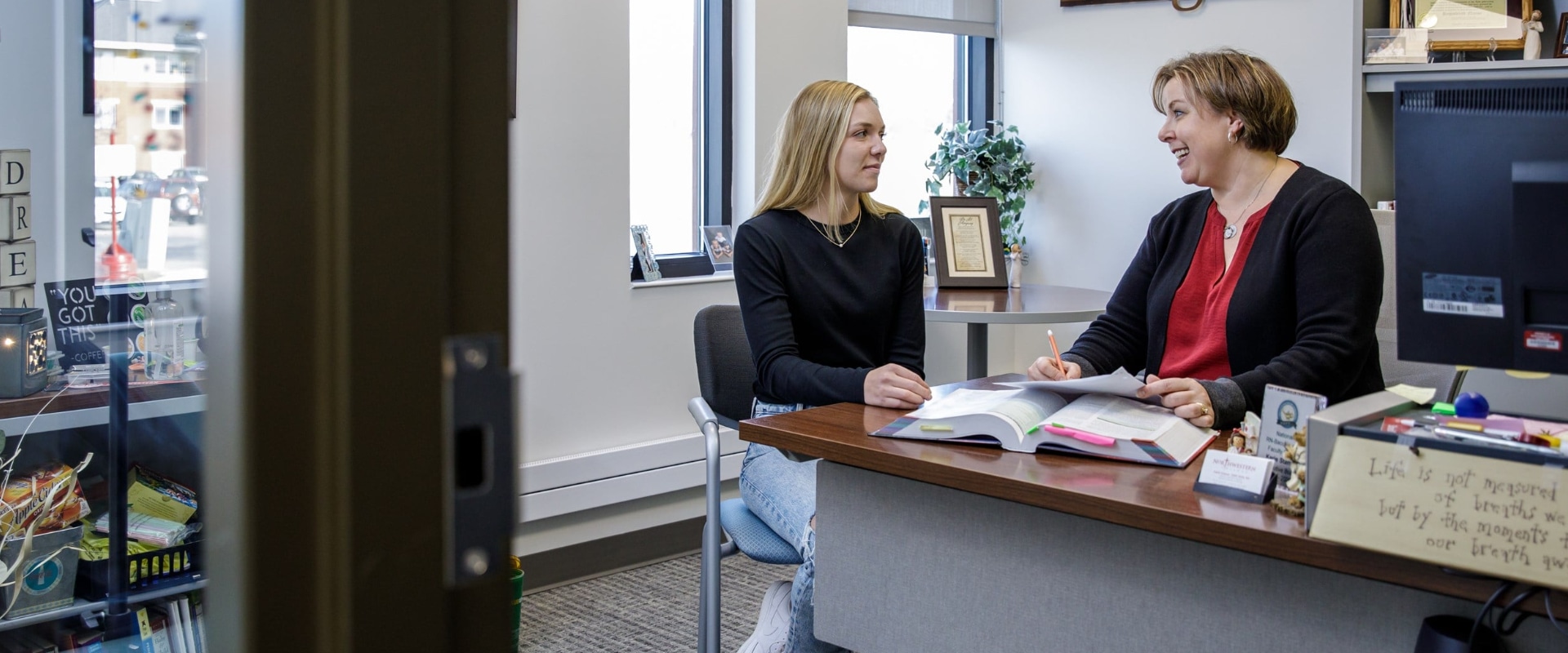 Northwestern nursing faculty will encourage you throughout your nursing school journey, and you'll receive personal attention and career mentoring from a nurse adviser who will continue to be a resource after you graduate. You'll also have access to free tutoring services from a full-time professional science tutor and 70+ student tutors.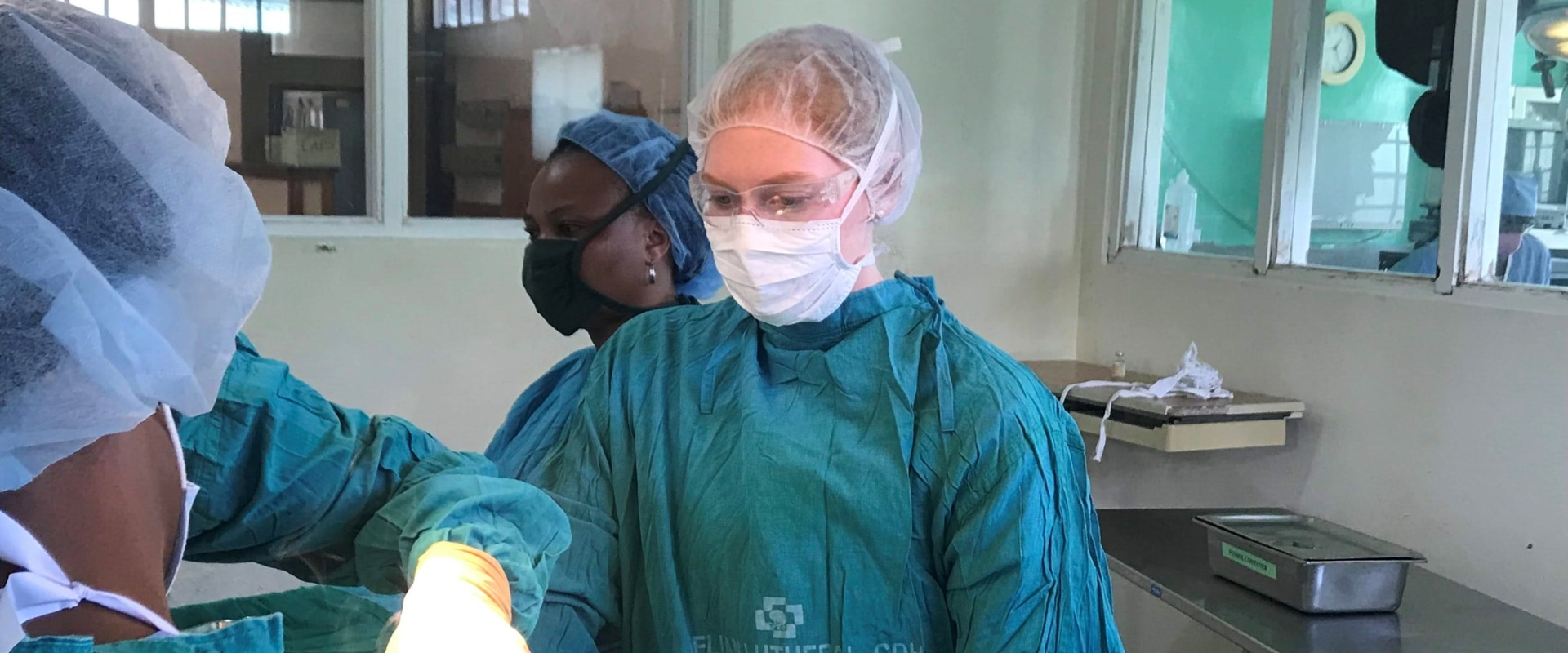 After your junior year, you'll be eligible to apply for highly competitive and paid summer internships, helping you gain valuable nursing experience above and beyond your required clinical hours. Recent student nurses have interned at health care facilities such as:
Advocate BroMenn Medical Center, Normal, IL
Avera McKennan, Sioux Falls, SD
Sanford Health, Sioux Falls, SD
University of Iowa Hospitals and Clinics, Iowa City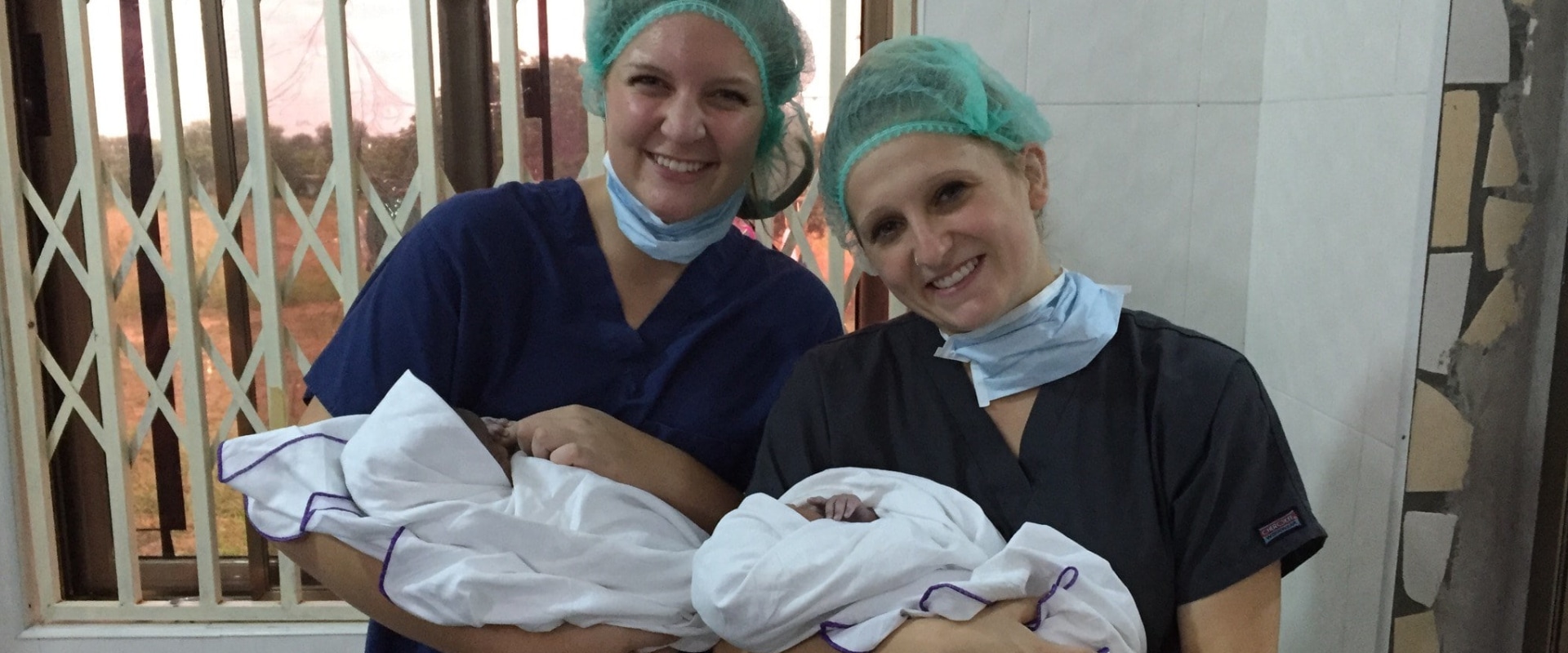 As a nursing student at NWC, you'll complete a medical mission experience in a cross-cultural setting in the U.S. or abroad. Many students choose to go on a 10-day Spring Service Partnership or 10-week Summer of Service, where they serve in hospitals and clinics or partner with global missionaries working in community health and development.
Through partner programs, Northwestern nursing students have opportunities to travel to Africa and Latin America. One popular option is study in Tanzania, where you will be introduced to the African country's health services, tribal customs, language and culture; visit Selian Lutheran Hospital, rural HIV clinics and an orphanage; observe health teaching in villages and schools; and partner with local nursing students.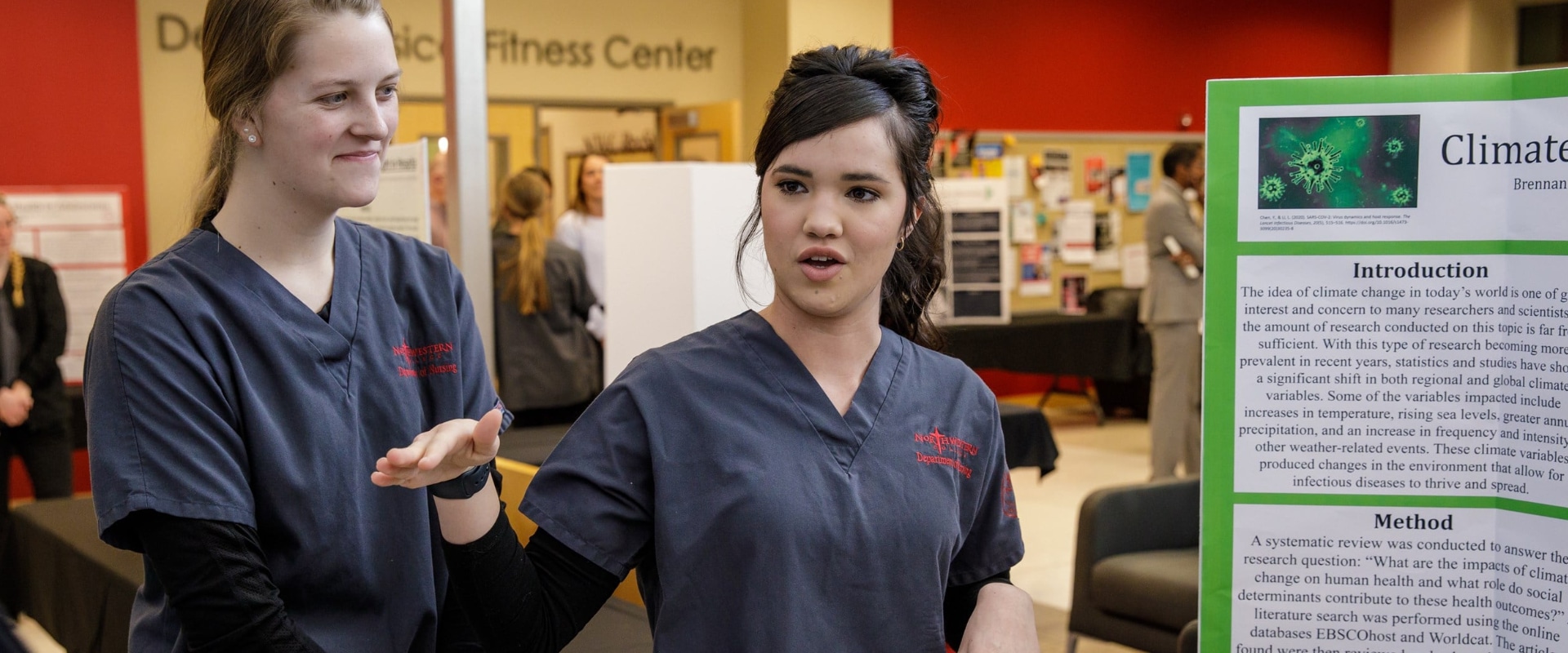 Nurses Christian Fellowship (NCF) is an international organization that encourages both professional and student nurses to share the good news of Jesus Christ through loving, compassionate care for their patients. Northwestern's NCF chapter hosts community-building activities for nursing students and faculty. Members also plan and implement health care awareness and outreach projects like promoting blood drives and Christmas caroling at area nursing homes. In addition, student representatives from each class of nurses participate in department meetings and decision-making.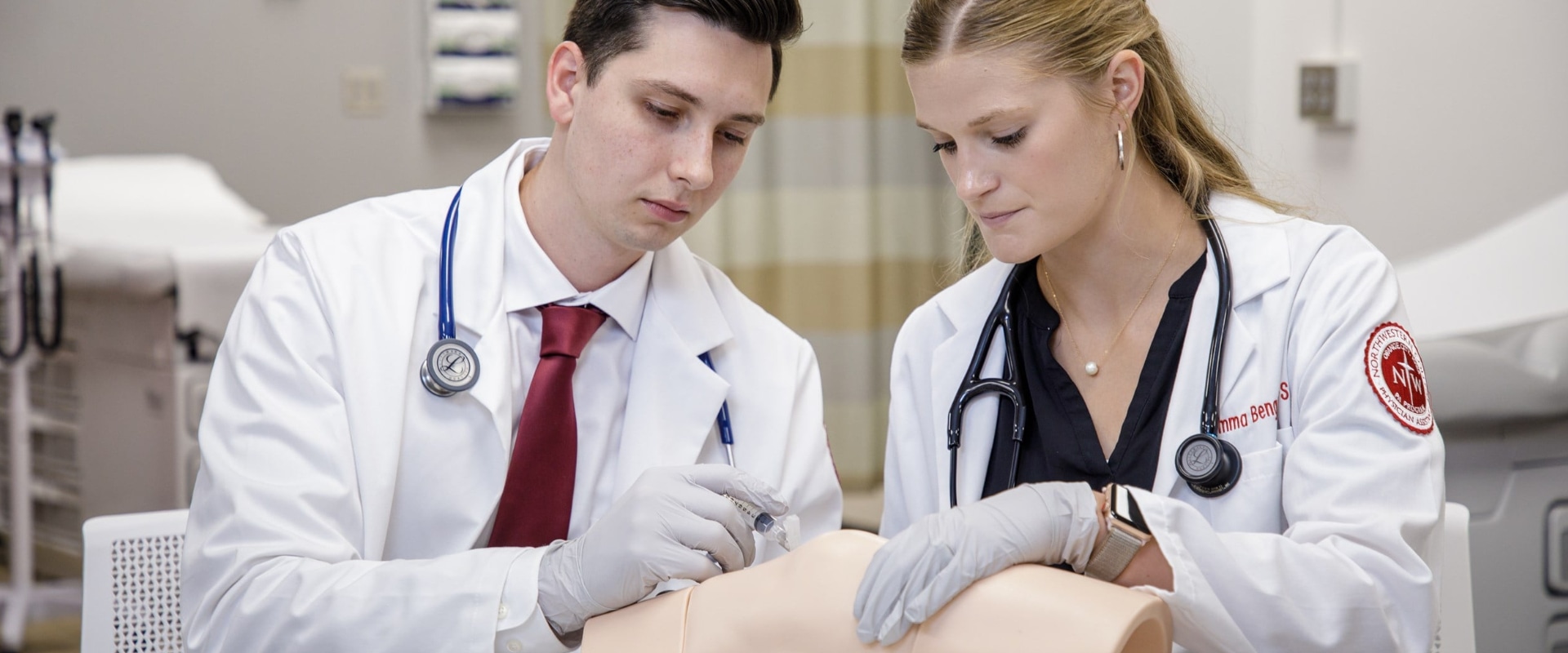 If you'd like to further your medical training, Northwestern offers an accredited Master of Science in Physician Assistant Studies program. Our faith-based program will prepare you to provide compassionate medical care in a variety of settings, including primary care and family medicine, emergency medicine, psychiatry, surgery and other sub-specialties.
Faculty

+

Staff

Brilliant scholars. Committed Christians. Invested in you. That's Northwestern's faculty.

Kerri Buren Administrative Services Coordinator for the Nursing Department


Dr. Julie Dragstra Associate Professor of Nursing; Department Chair


Dr. Pam Hulstein Professor of Nursing


Carol Kleyer Instructor in Nursing


Dr. Karie Stamer Director of Online RN-BSN Program and Associate Professor of Nursing


Nicole Wede '13 Instructor in Nursing


Amy Rozeboom Nursing Lab and Clinical Coordinator