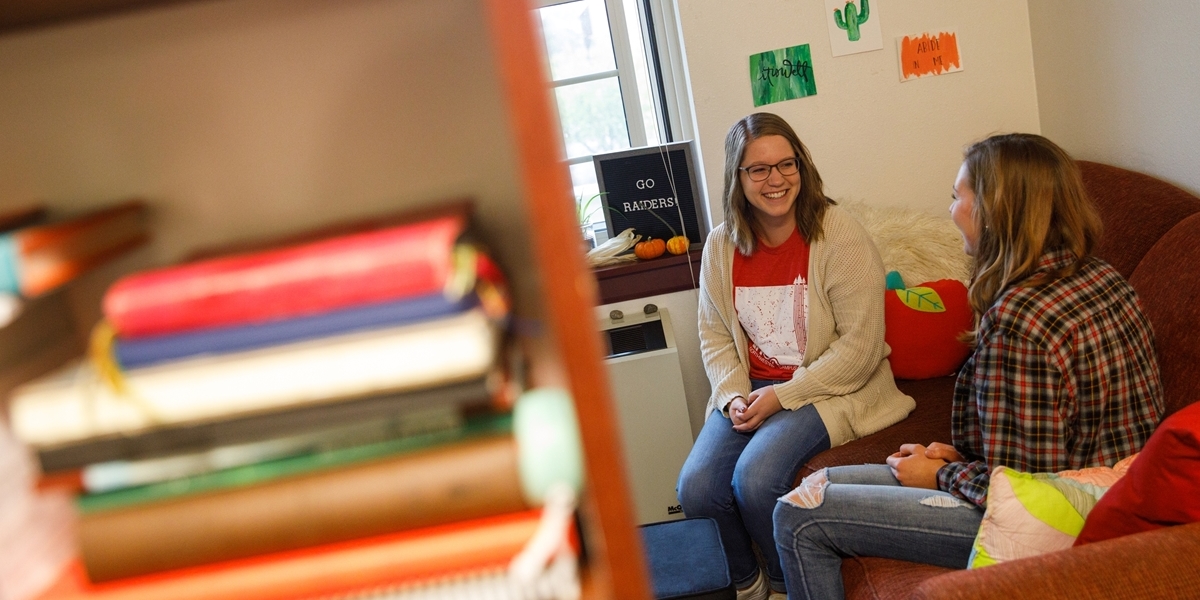 Save money on your campus visit
 We're so convinced you'll choose Northwestern after visiting campus that we'll help pay for your trip!
Airfare
We'll reimburse up to $300 of your airfare costs for a flight into Sioux Falls, South Dakota, or Sioux City, Iowa, and up to $225 for flights into Omaha, Nebraska, payable when you are accepted for admission. The reimbursement must be requested within one month of your visit and is subject to the following restrictions:
Reimbursement is for airfare only and does not include baggage fees.
You must stay overnight on campus in order to be eligible for the airfare reimbursement. If your trip includes visits to other colleges, Northwestern will reimburse you for a portion of your ticket cost, up to $150 (or $113 for Omaha). [Note: The requirement to stay overnight on campus is waived as long as that option isn't available due to COVID-19.]
Only high school juniors, seniors and transfer students are eligible for the one-time flight reimbursement. Additional visits will be made at the student's own expense.
Tickets for traveling companions are not eligible for reimbursement.
Hotels
Families making a campus visit to Northwestern have a number of options for lodging. Both Orange City hotels offer a discount for the college's admissions office guests. Just call the hotel directly and indicate you are a campus visitor to get the special rate. For RED101 Days, Northwestern has a block of rooms reserved at the Hampton Inn. Ask for the RED101 discount when you make your reservation. Wherever you stay, for a limited time during the COVID-19 pandemic, Northwestern will reimburse families $50 of their hotel expenses (or $25 if your trip includes visits to other colleges). Just email your hotel receipt to  admissions@nwciowa.edu after your stay, and we'll send you a check. This is a one-time reimbursement.
Meals
As always, lunch in the cafeteria for you and your parents is on us during your campus visit.