Dr. Dietrik Vanderhill '03 Visiting Assistant Professor of English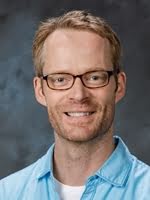 Education:
Ph.D., University of Cincinnati
M.F.A., Wichita State University
B.A., Northwestern College
712-707-7152
dvanderh@nwciowa.edu
VPH 200C
Dr. Vanderhill graduated from Northwestern College in 2003 with bachelor's degrees in writing/rhetoric and philosophy. He earned a master's degree in creative fiction writing from Wichita State University, along with completing non-degree graduate credits at the Centre for Medieval and Renaissance Studies at the University of Oxford. He has taught courses in creative writing, business writing, literature and English composition at the University of South Dakota, University of Cincinnati and Wichita State. Dr. Vanderhill also served as an editorial assistant for the Cincinnati (Ohio) Review and had editing, design and production responsibilities while on the staff of Mikrokosmos, Wichita State's literary and arts magazine.
"Posteriority," short story. Wasafiri: International Contemporary Writing, London, UK, March 2019.
"Nasty Women: The Bias Against Women's Writing and Finding Female Resistance in Contemporary Short Fiction," 15th International Conference on the Short Story in English, University of Lisbon, Lisbon, Portugal, 2018.
"Who Wears Short Shorts? (We Do): Revitalizing the Fiction Workshop," Association of Writers and Writing Programs (AWP) Conference, Seattle, WA, 2014.
"'The Burn': Why We Like It," review. The Cincinnati Review Blog, 22 August 2011.
"Prose Quality, Erasure, and the Six-Word Story," Winter Wheat: The Mid-American Review Festival of Writing, Bowling Green State University, Bowling Green, OH, 2011.
"Impeding Labor: Historical Tensions in Chekhov's Uncle Vanya and Three Sisters," Chekhov and After: Russian Theatre in a Revolutionary Age Conference, Ohio State University, Columbus, OH, 2010.
"Consistency and Authority: Developing Student-centered Workshops in Prison," Association of Writers and Writing Programs (AWP) Conference, New York, NY, 2008.
"Breaking the Egg: Linguistic and Thematic Self-Destruction in Burgess's The Wanting Seed," Society for the Interdisciplinary Study of Social Imagery (SISSI) Conference, Colorado State University–Pueblo, Colorado Springs, CO, 2007.
"Independence and Conformity on the Isle of Man: A Case Study in the Paradox of Motorcycling," Popular Culture Association/American Culture Association joint national (PCA/ACA) Conference, Boston, MA, 2007.
Creative writing instructor, University of South Dakota
Instructor of English and composition, University of Cincinnati
Instructor of English and composition, Wichita State University
Director of Prison Arts Program, Hutchinson (Kansas) Correctional Facility