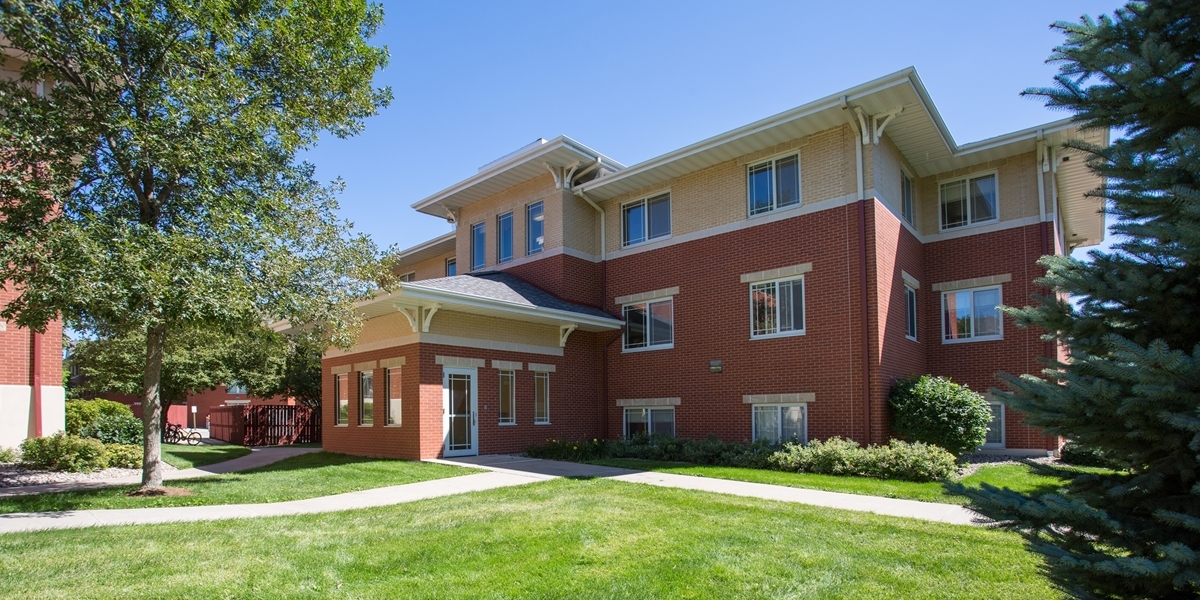 Apartments
Upperclassmen can live in campus apartments that accommodate 3 to 6 students per unit.
Lindsay Hubbell-Simmelink, resident director
Bolks Apartments
Three buildings make up the Bolks Apartments complex, which is named after the Rev. Seine Bolks, one of the college's founders. Typically home to students who are juniors or seniors, each has 10 to 12 furnished apartments housing four to six students per unit, as well as a laundry room and computer lounge. The two-bedroom apartments are furnished and feature full kitchens.
---
Courtyard Village
The Courtyard Village apartments, situated on three sides of a green space, each contain 10 one-bedroom apartments housing three to four students or one to two graduate students. The undergraduate apartments are furnished except for couches, include kitchens, and have a laundry room in the basement. The graduate student apartments are unfurnished.