Jeffrey VanDerWerff '83 Professor of Political Science; Dean of Social Sciences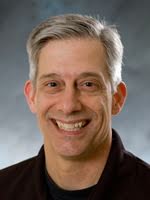 Education:
Ph.D., University of Kansas
M.A., University of Missouri (Kansas City)
B.A., Northwestern College
712-707-7074
jvdw@nwciowa.edu
VPH 209
Dr. VanDerWerff teaches American politics, public policy, religion and politics, and constitutional law. He also serves as the pre-law adviser to students. A Northwestern College graduate, he holds a doctorate in American politics and public administration. Research interests include religion and politics and political theology. He is a member of both the American Political Science Association and Christians in Political Science.

PSC220 - Politics and Public Policy
A general examination of domestic and foreign policies of the United States. Education, health care, civil rights and economic policy are among the various polices explored. Particular attention is given to the differences between Christian liberal and Christian conservative policy perspectives of problems such as crime, discrimination, poverty, degradation of the environment and others. (4 credits, alternate years, consult department) (American politics)
PSC225 - Introduction to Law
This course briefly surveys the landscape of the American legal system. Most of the course, however, is devoted to examining significant constitutional issues, such as government powers, civil rights and civil liberties. (4 credits, alternate years, consult department) (American politics)
PSC295 - Electoral Politics Field Experience
This course provides an opportunity to explore elections as the central mechanism of democratic accountability in American government, by means of supervised reading and reflective involvement in an election campaign. Prerequisite: PSC101 or 201. (2 credits, alternate years, consult department) (American politics)
PSC320 - Christians and the Political Order
This course centers on the implications of the Christian faith for Christians in the political order. We will explore historical and current Christian interpretations of the role of government in society, distilling biblical values which undergird them. Prerequisite: junior standing, or permission of the instructor. (4 credits, alternate years, consult department) (American politics)
PSC340 - Topics in American Politics and Institutions
An examination and analysis of one of the following three aspects of the American political system: the presidency, the Congress or political behavior. The latter consists of voting behavior and the role, character and political strength of interest groups and political parties. Each time the course is taught the student will be offered an opportunity to increase his or her understanding of one of these critical components of the American political system. (2 credits, non-yearly, consult department) (American politics)
Book review of J. Matthew Wilson's (2007) From Pews to Polling Places: Faith and Politics in the American Religious Mosaic. Georgetown University Press. In the
American Review of Politics, Vol. 29, Spring/Summer 2008.
"Phyllis Schlafly and the Midwestern Basis of Family Values," in The American Midwest: An Interpretive Encyclopedia, general editors, Richard Sisson, Christian Zacher, and Andrew Cayton. Bloomington: Indiana University Press, 2007.
"Engaging Democracy: Politics in the Name of Jesus," paper prepared for delivery at the National Faculty Leadership Conference (The Two Tasks: Redeeming the Soul, Redeeming the Mind), Alexandria, VA, June 2006.
Book review of Corwin Smidt's (2000) In God We Trust? Religion and American Political Life. Grand Rapids, MI: Baker Academic. In the Christian Education Journal, Volume 6, Number 1, Spring 2002.
"Capturing the Countervailing Power of Call to Renewal: Becoming a Political Organization, Building a Social Movement." Paper presented at the American Political Science Association Annual Meeting (Atlanta, GA), Sept. 2-5, 1999.
American Political Science Association
Christians in Political Science