Northwestern accounting program ranked best in Iowa
Wednesday, June 13, 2018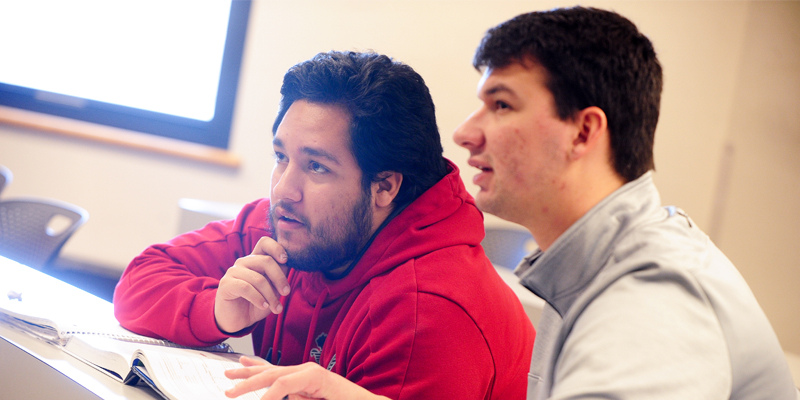 Northwestern College's accounting program has been ranked as Iowa's top accounting bachelor's degree program by AccountingEdu.org.
Using the most recent CPA exam first-time pass rate data from the National Association of State Boards of Accountancy, the website determined its rankings based on each state's top performing graduating class. In addition to the CPA exam pass rate, the site also identified key features prospective students consider, including whether courses are offered online, the availability of internships, career services offered by the colleges, and the cost to attend.
In its write-up of Northwestern's accounting program, the website notes, "One of the best determinants of a program's quality is the success of its graduates. Case in point: Graduates of Northwestern College's B.A. in accounting boast an 88.2 percent first-time pass rate on the CPA exam and have gone on to form a rich alumni network, working in the local offices of Big 4 international firms including Ernst & Young in Minneapolis and KMPG in Des Moines." The website also commends Northwestern for the departmental internships offered to students through the college's Career Development Center.
"This top ranking is another affirmation of Northwestern's strong accounting program and the opportunities it offers students, both during college and after graduation," says Vonda Post, professor of business and economics and department co-chair at Northwestern. "Our accounting graduates leave college well prepared to succeed on the CPA exam and in the workplace."