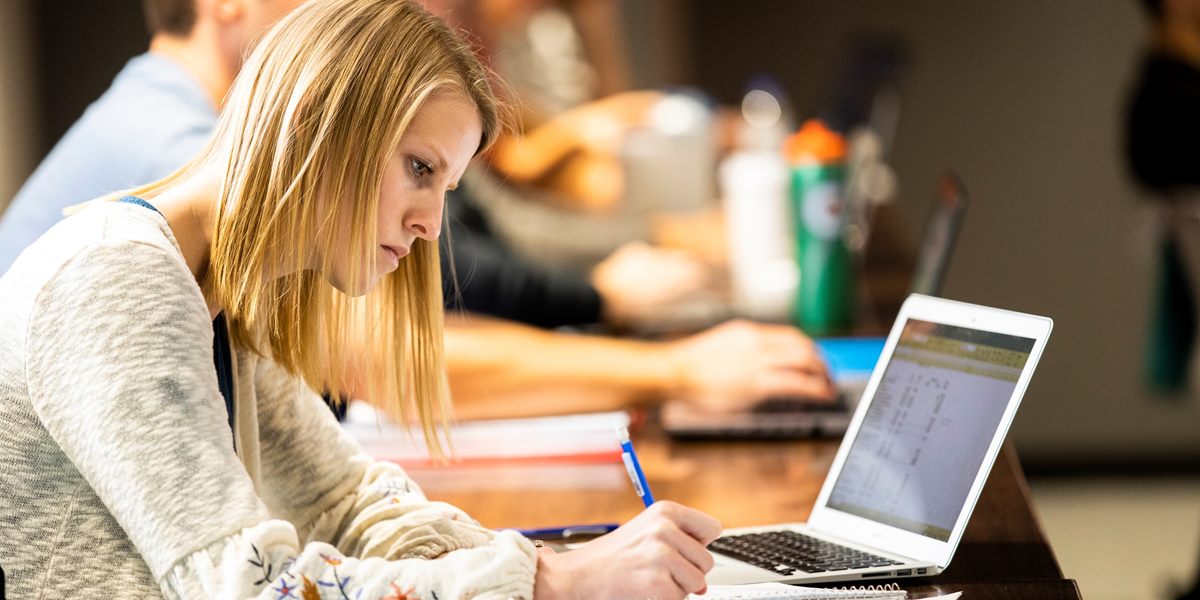 Business clubs
Business Club
The Northwestern College Business Club is a student-led group for all majors who want to gain valuable professional experience. The club aims is to help students courageously and faithfully learn to become business professionals who are prepared to positively impact the Kingdom of God.
Annual Business Club activities include tours of area businesses such as Staples and Wells Enterprises; a breakfast speaker series featuring northwest Iowa business professionals; and on-campus events focused on professional development. The Business Club also travels to larger cities to tour businesses and network with alumni. Past trips include Minneapolis, Omaha and Des Moines with tours at the Minnesota Twins, Hudl, Outlook Nebraska, John Deere Financial and Principal Financial Group.
Follow the Business Club on Instagram: @northwesternbusinessclub
---
Investment Club
Northwestern's Investment Club is committed to promoting financial literacy and deepening knowledge of financial markets for its members through hands-on investment experience. The club aims to obtain valuable educational experiences for members as well as capital gains for the college. In December of 2019, the club was given $200,000 from the college's endowment to invest as the club sees best, so long as the investment decisions are consistent with the Christian mission of the college. In addition to making investment decisions, students have opportunities to learn more about the investing through hearing from members of the club, faculty advisers and financial experts.