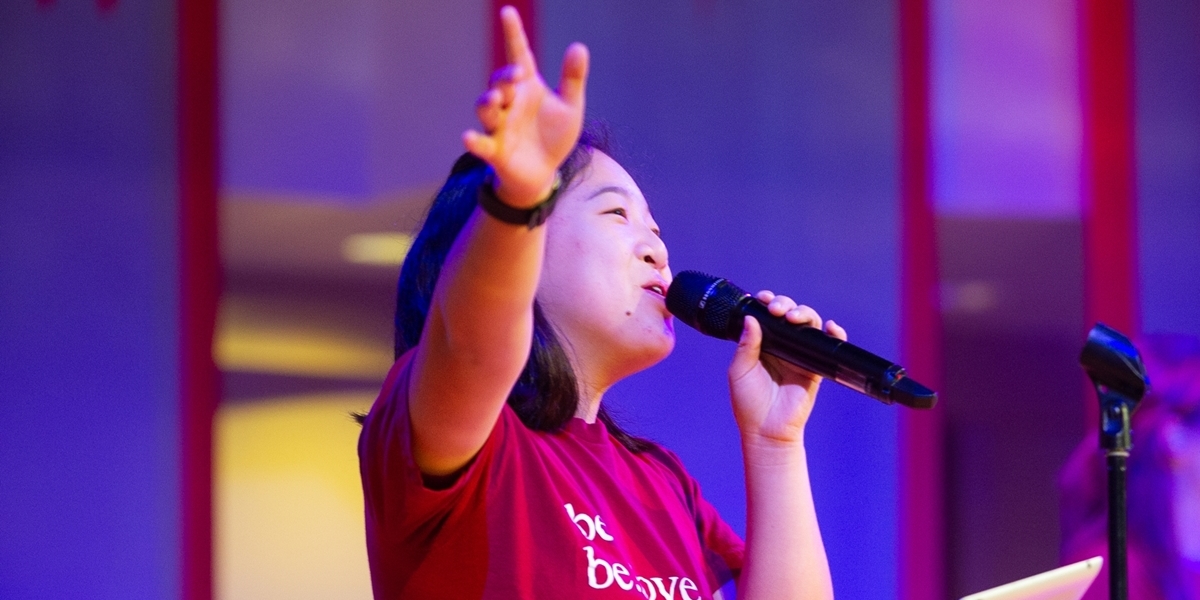 Worship music opportunities
Worship arts practicum
Worship arts majors have the opportunity to be placed in churches to gain hands-on experience as worship music leaders near the end of their program. They choose and perform worship music, recruit and resource volunteer musicians, and perform other tasks common to church music leaders. Students have interned both near Northwestern as well as in hometown or other churches across the U.S.
Worship teams
About 40 students are involved in Northwestern worship teams; they help others praise God while gaining excellent worship leadership experience. All students can audition for these worship team opportunities:
Chapel worship team members, both vocal and instrumental musicians, lead hymns and praise songs during at least one chapel service each week. 
Sunday Night Praise & Worship team members lead one of Orange City's most popular worship events at 8:30 p.m. every Sunday in Christ Chapel.
Church worship teams occasionally travel to help lead worship for area churches, youth groups, retreats, or school chapel services.