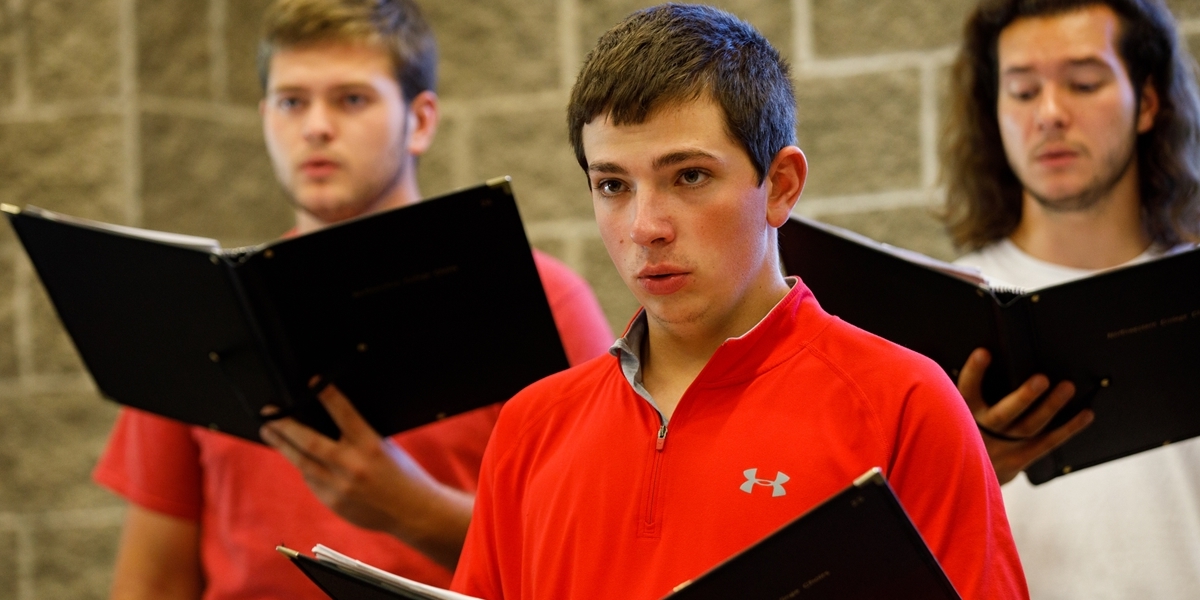 Music scholarships
The Northwestern College music department offers a variety of scholarships for students who want to be involved in music at NWC. If you are an all-state musician, you'll receive an additional $3,000 scholarship along with your Music Performance Scholarship. We schedule auditions all year long, but we encourage you to audition by Dec. 15 to receive the best scholarship offer.
Audition information
Any RED101 Day
Any weekday you visit

Audition only: Email Blair Lansink or call 712-707-7062 to arrange.
Campus visit and audition: Register online and add music audition as a note in the "General Information" section.
Application process
Fill out our online music scholarship application.
Schedule your audition.
Audition.
Receive notice of your scholarship.
Accept your scholarship
If the distance you live from campus prevents you from auditioning in person, you can audition by submitting a DVD or YouTube link (see audition requirements).
Contact
Blair Lansink
Music Office Administrative Assistant
712-707-7062