Northwestern College music professor publishes book
Wednesday, April 27, 2016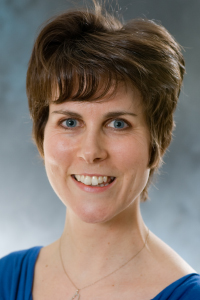 Dr. Heather Josselyn-Cranson, associate professor of music and director of music ministries at Northwestern College, is the author of a new book, "The Reason Why We Sing." 
"Several years ago, when I was going through the tenure process, I wrote a very long exploration of how music functions in different worshiping traditions," says Josselyn-Cranson. From her research, she found there are several roles for music in worship and that these roles are manifested in various worshiping traditions. The 208-page book seeks to provide readers with both a renewed respect for their own traditions as well as a new-found understanding of the different genres of music sung by Christians today, each with its own function and charm.
"This book is for anyone who goes to church and wonders why things are the way they are, or why the congregation down the street does things differently," says Josselyn-Cranson. "The book doesn't advocate for any one tradition or style, but encourages us all to find worth in every tradition and style."
Published by OSL Publications, the book is available for purchase through Amazon.com. Cover art was created by Emily Stokes, assistant professor of art at Northwestern College.
An award-winning hymn writer, Josselyn-Cranson has been a member of Northwestern's faculty since 2005. She earned a doctorate in liturgy and a master's in sacred music from the Boston University School of Theology, as well as a bachelor's degree in music composition from Bates College.