Psychology professor presents at conference
Friday, April 7, 2017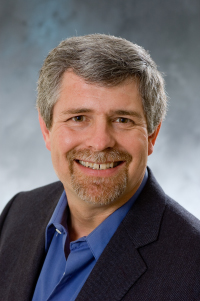 Dr. Laird Edman, professor of psychology at Northwestern College, presented a lecture at the American Psychological Association's Society for the Psychology of Religion and Spirituality annual midyear conference April 7–8 at the University of Tennessee at Chattanooga.
Edman's lecture, "Applications of the Cognitive Science of Religion in Faith-Based Settings," details how the cognitive science of religion (CSR) may explain how culturally recurrent features of human minds inform and constrain religious belief and action. By using a multi-disciplinary approach, CSR can be used to examine the underlying and invisible cognitive structures upon which religious behavior and belief rest.
"Up to now, the majority of the work produced by CSR scholars has been fairly abstract and used by opponents of religious faith as a justification to explain away religious faith and behavior," says Edman, who is writing a book titled "Resourcing Christian Faith: Lessons From the Cognitive Science of Religion." "However, what we have discovered about how the religious mind functions may also have an important practical side for people of faith. Applications of CSR may help religious leaders better understand the ways in which the human psyche reacts to worship, what psychological needs are fulfilled in worship, and what approaches to worship and discipleship will make the most profound, lasting impact."
The Society for the Psychology of Religion and Spirituality is a division of the American Psychological Association. It promotes psychological theory, research and clinical practice in understanding the significance of religion and spirituality in the lives of individuals and the discipline of psychology. The conference provides a supportive academic forum for professionals to discuss recent research findings and scientific advances in the field of psychology. The event included keynote and plenary sessions, student activities and receptions.
A member of Northwestern's faculty since 2002, Edman has also taught at the University of Minnesota, Iowa State University, Waldorf and Luther College. In addition to earning a Teacher of the Year award from Waldorf, Edman received Northwestern's Teaching Excellence Award in 2008 and held the Northwestern College Endowed Professorship from 2011 to 2016.
A graduate of Luther College, Edman earned master's degrees in English literature and counseling psychology at the University of Notre Dame. He holds a doctorate in educational psychology from the University of Minnesota.