Laird Edman Professor of Psychology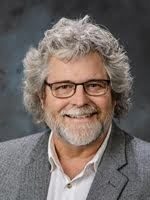 Education:
Ph.D., University of Minnesota
M.A., (Psychology), University of Notre Dame
M.A., (English), University of Notre Dame
B.A., Luther College
712-707-7075
ledman@nwciowa.edu
VPH 310
Laird Edman holds the Northwestern College Endowed Professorship. He specializes in the cognitive science of religion, critical thinking, emotional intelligence, and teaching and assessing critical thinking. He holds a doctorate in educational psychology that focused on cognition and learning from the University of Minnesota, as well as master's degrees in counseling psychology and English literature from the University of Notre Dame.
Dr. Edman's research has been published in Psychological Reports, The Journal of the National Collegiate Honors Council, Resources in Education, Teaching and Learning in Honors, and The National Honors Report. He has also presented papers, workshops and seminars at the annual conferences of the American Psychological Association, Association for Psychological Science, National Collegiate Honors Council, and American Educational Research Association.
Prior to joining Northwestern's faculty, Dr. Edman taught at the University of Minnesota, Iowa State University, Waldorf, and Luther College. He holds Teacher of the Year awards from Waldorf College and the Honors Program at Iowa State University. At NWC he advises senior research students and teaches Research Methods, History and Systems of Psychology, General Psychology, Learning and Cognition, Statistics, Psychology of Religion, and Christ and Psychology.
He was on sabbatical during the 2013-14 academic year, working with Dr. Justin Barrett of Fuller Theological Seminary on a book that will present the latest research on cognitive and psychological issues related to worship and discipleship.