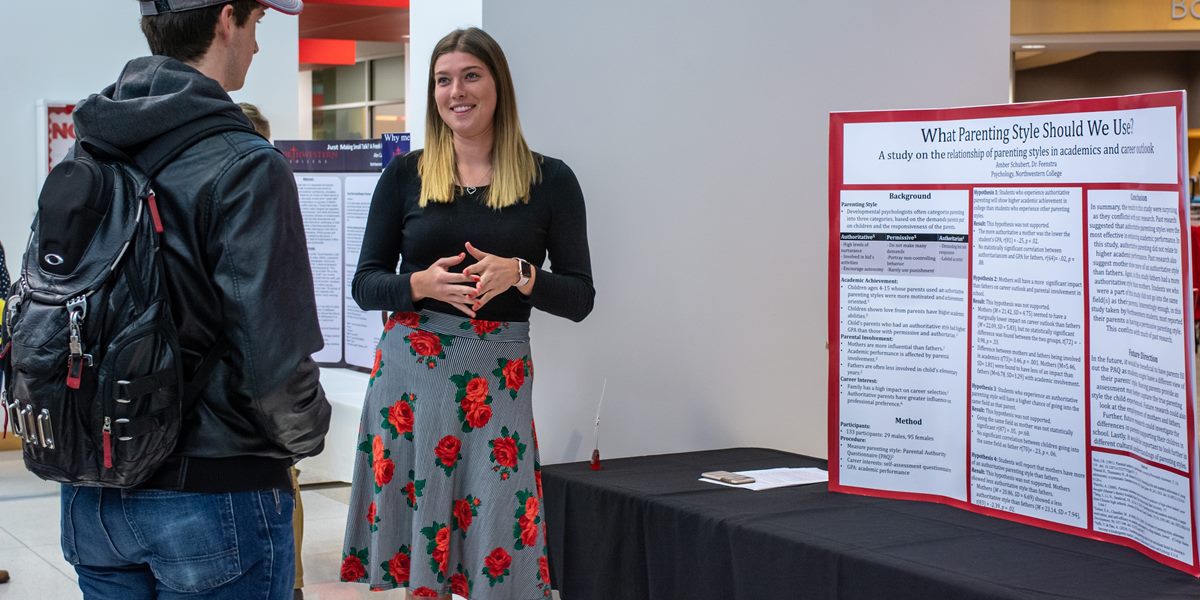 Psychology research
Senior research
Psychology majors are required to complete a senior research thesis—good prep for grad school or standout experience on a resume. Your research may grow out of collaboration with a professor, or you can explore an area of personal interest, like:
Body image and self esteem
Memory recall
Religiosity and sexual mores
The role of personality in music preference
Tendencies to gossip
---
Research with a prof
Northwestern psychology professors involve select students in their ongoing research on topics like the risk factors for eating disorders, the effects of volunteering, the cognitive science of religion, and whether mild depression can lead to an increase in empathy and emotional insight. In addition to gaining valuable experience, students also build their resumes by co-authoring articles and presenting research results at national conferences.
---
Off-campus research
Psychology students can spend summers doing paid research at universities across the U.S. Your Northwestern professors will help you find and land fellowships in labs conducting research funded by the National Science Foundation; our psych majors have joined university research teams studying gifted students and the moral development of adolescents and young adults.