Nursing program reaccredited
Monday, July 28, 2014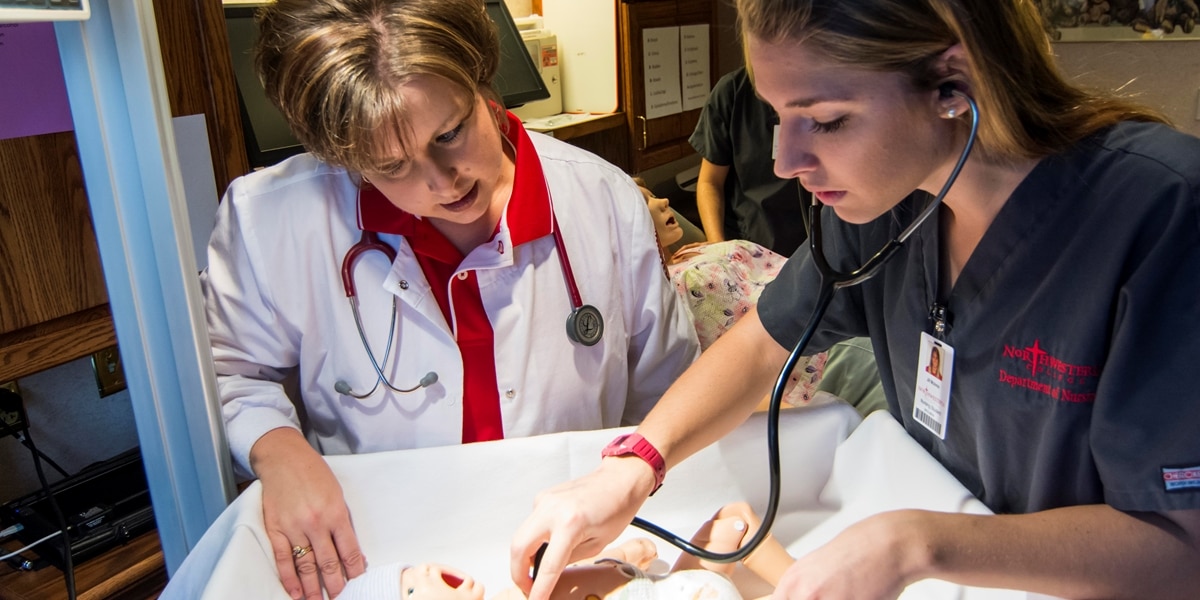 Northwestern College's Bachelor of Science in Nursing program has been reaccredited for another five years by the Commission on Collegiate Nursing Education (CCNE).

A three-member team of nurse professionals from the CCNE visited campus last school year to observe nursing and other science classes, labs and clinicals. They also interviewed nursing students, faculty, college administrators, community leaders and health care professionals.
The evaluation report praises both the college's commitment to providing excellent resources for the nursing department and the nursing curriculum's fit with the institution's mission. Northwestern's B.S.N. program met all the evaluation requirements in categories of mission, resources, curriculum, teaching, student performance and faculty accomplishments.
"Our reaccreditation affirms our undergraduate B.S.N. and adult R.N. to B.S.N degree options are excellent preparation of holistic healers for tomorrow's health care needs," says Dr. Ruth Daumer, program director.
"The site visitors were particularly struck by our program's assessment processes and student and faculty engagement in our community and region as well as across the U.S. and in Haiti and several African countries."
Northwestern College awarded its first B.S.N. degrees in 2009 and started an online R.N. to B.S.N. program for working nurses in 2013. Northwestern's first-time pass rate for the 2014 nurse graduates is 95.7 percent; the national average is 88.7 percent.