Northwestern nursing prof earns doctorate
Wednesday, October 30, 2013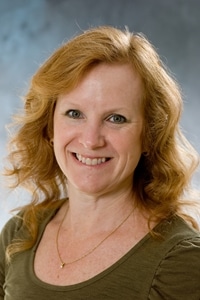 Deb Bomgaars, instructor in nursing at Northwestern College, has earned a Ph.D. in nursing from South Dakota State University.
Bomgaars successfully defended her dissertation, "Reciprocity in Relationships Among Rural Nurses," which was a qualitative study about positive relationships among rural nurses. Bomgaars noted that hospitals often strive to improve patient care by maintaining a healthy work environment. "One way to maintain a healthy work environment is through positive relationships among staff," explains Bomgaars. "Rural nurses particularly rely on positive work relationships because of small numbers of staff and the need to be trained to work in any role needed."
Reciprocity, a deep relationship including an investment, outcome, internal standard and mutual exchange between parties, was the central concept in Bomgaar's research in helping to encourage the formation of a healthy work environment.
A registered nurse since 1984, Bomgaars has worked in such areas as the ER, cardiac rehab, respiratory therapy and risk management. A member of Northwestern's faculty since 2007, she earned her M.S.N. degree from Nebraska Methodist College and her B.S.N. from Briar Cliff University.