Northwestern to offer redesigned worship arts major
Wednesday, April 25, 2018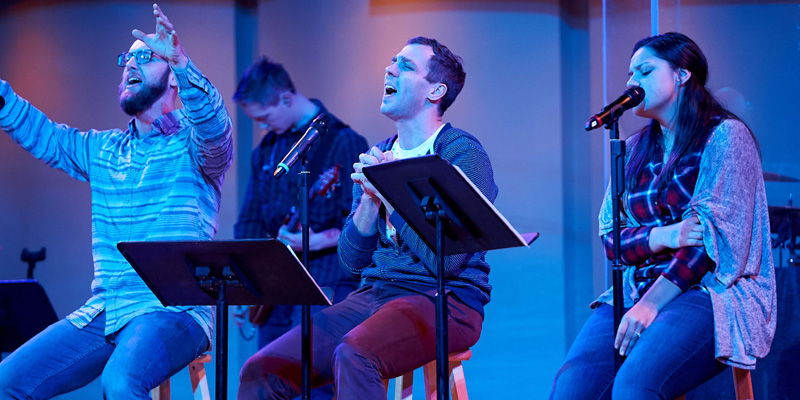 Northwestern College has approved a redesigned worship arts major to prepare students for careers in planning and leading worship for churches or parachurch organizations.
The redesign combines curricular goals from both the former worship arts major and the former music and worship leadership major to create a concise major that will equip graduates for entry-level worship leadership positions or graduate study in church leadership. The program includes foundational courses in theology of worship, history of Christianity, art history, music of the church, leading worship teams and worship technology.
"We've designed the new major with the intent that students can add a second major or minor in a complementary area," said Dr. Thomas Holm, chair of Northwestern's music department. Students can choose a second program in an area of giftedness or interest, such as music, multimedia, religion, theatre or visual art.
"Worship arts leaders are called to be well-rounded visionaries," said Northwestern theatre professor Jeff Barker, who also teaches worship arts courses. "Northwestern's program is a vital part of preparing future leaders for the 21st-century evangelical church."
Details about the new worship arts major are available at nwciowa.edu/worship-arts.