Northwestern professors awarded sabbaticals
Wednesday, January 3, 2018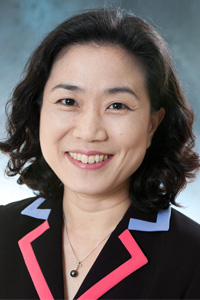 Northwestern College will grant sabbaticals to two of its professors during the 2018–19 academic year. Dr. Juyeon Kang, professor of music, was awarded a yearlong sabbatical; Dr. Sara Sybesma Tolsma, professor of biology, will spend the spring 2019 semester on sabbatical.
Kang will focus on developing her skills as an orchestral music conductor during her leave. She plans to take conducting classes and private lessons at the University of Music and Performing Arts in Vienna. She will also attend music festivals and orchestra concerts, rehearsals and workshops in Austria, Germany and Switzerland, with the goal of returning to Northwestern with a repertoire of music suitable for the college's Chamber Orchestra, which she directs.
A pianist, concert artist and educator, Kang has performed and conducted master classes on four continents and in 13 countries, including a solo recital in New York City's Carnegie Hall. She earned a Doctor of Musical Arts degree from the Eastman School of Music and joined Northwestern's music department faculty in 2003.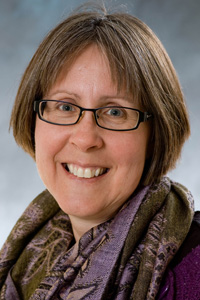 Tolsma will spend her sabbatical semester working full time in her laboratory at Northwestern. She plans to continue her research on plants whose extracts inhibit or slow the growth of cancer cells. The goal is to determine which chemicals are responsible and to clarify the mechanism by which they interfere with cancer cells' proliferation.
In addition to testing plant extracts such as ginger, turmeric and green tea, Tolsma is also interested in screening native Iowa plant species, including aronia berries, elderberries, black walnut, clover, aster and coneflower. She anticipates writing an article summarizing her work and submitting it to an appropriate scientific journal.
Tolsma is a Northwestern College graduate who earned a doctorate in microbiology, immunology and virology from Northwestern University in Chicago. A frequent presenter at annual meetings of the Iowa Academy of Science, she led NWC's application and acceptance into an undergraduate research program operated by the Science Education Alliance of the Howard Hughes Medical Institute. Tolsma joined Northwestern's biology faculty in 1995 and won the college's Teaching Excellence Award in 2015.