Northwestern accounting program ranked as Iowa's best by website
Thursday, November 12, 2020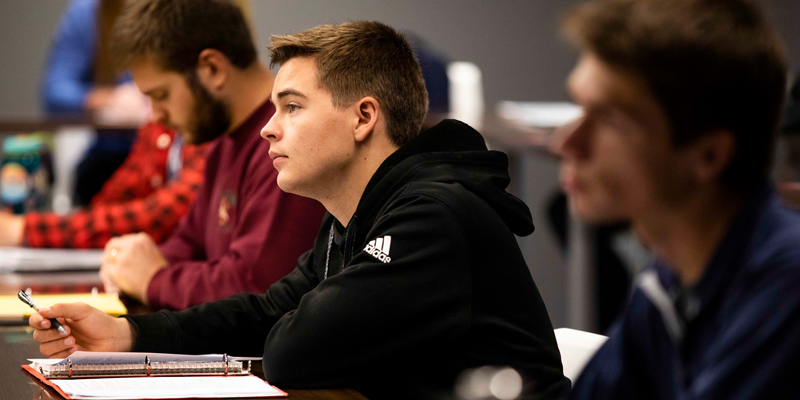 Northwestern College's accounting program has been ranked 27th in the nation and first in Iowa by BestValueSchools.org.
Northwestern was also ranked as the second best accounting program among members of the Council for Christian Colleges & Universities, behind only Lipscomb University of Nashville, which was ranked 16th.
The BestValueSchools.org write-up noted that Northwestern's accounting program is built upon a liberal arts approach and its graduates consistently record CPA exam pass rates among Iowa's best. In fact, in 2017, Northwestern students had an 89.3% pass-rate, the best in Iowa and second in the nation among all institutions with more than 10 candidates.
"This ranking is another affirmation of Northwestern's strong accounting program and the opportunities it offers students," says Vonda Post, professor of accounting. "Our accounting graduates leave college well prepared to succeed on the CPA exam and in the workplace."
Northwestern's accounting graduates consistently get jobs at Big 4 firms. Recent alumni are working for such employers as BerganKDV, Boulay, Eide Bailly, Ernst & Young, Interstates, John Deere Financial, KPMG, Kroese & Kroese, Moss Adams, RSM, Van Bruggen & Vande Vegte, and Williams & Company.
---
Northwestern's business program will prepare you for more than bottom-line success, as its Christ-centered focus enables you to live out your Christian values in the workplace. With significant hands-on experience and mentorship by faculty experts, Northwestern students stand out on the CPA exam and the international Business Strategy Game and are in high demand by employers.