Northwestern business professor presents paper at conference
Wednesday, June 6, 2018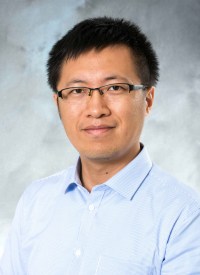 Dr. Fan Fei, assistant professor of business and economics at Northwestern College, presented a paper at the annual conference of the Economic and Business History Society (EBHS) on May 31 in Finland.
Fei's paper, "Highways, Schooling and Race in the U.S. South: 1920–1932," examined the relationship between highway and public school funding.
Using county-level evidence from Georgia and Alabama in the 1920s, Fei suggests in his paper that the funding of highways and public schools may complement each other. "Highway spending is positively correlated with education spending, both in aggregate and on a per-pupil basis," he writes. "More work is needed to better understand the mechanisms by which highway spending influenced education spending and educational outcomes."
A paper by Fei titled "Federal-Aid Highways and the Demise of General Stores" was recognized by the EBHS programming committee as the best paper presented at its annual conference in 2016.
Established in 1975, the EBHS aims to promote economic and business historical research and teaching. Its annual conference allows economic and business historians to present and open their research for discussion.
A member of Northwestern's faculty since 2016, Fei earned a doctorate in economics from the University of Michigan, where he also earned his master's and bachelor's degrees in economics. Fei's continued scholarship focuses on public finance and economic history.