Dr. Fan Fei Associate Professor of Business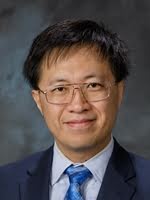 Education:
Ph.D., M.A., B.A., University of Michigan
712-707-7010
fan.fei@nwciowa.edu
VPH 205C
Dr. Fan Fei joined Northwestern's business and economics faculty in 2016 after earning a doctorate in economics from the University of Michigan. His research focuses on public finance and economic history. Recent papers have explored the development of the highway system and its impact on retail trade, as well as racial disparity in education in the South in the early 20th century. Dr. Fei's paper on federal-aid highways and the decline of general stores won an award at the 42nd annual Economic and Business History Society conference. His co-authored paper, "Are PILOTs Property Taxes for Nonprofits?" was published in the Journal of Urban Economics.
BUS300 - Principles of Finance
(2 credits) This course covers the basic principles, theory and techniques of financial decision-making in the structure of a corporation. Prerequisites: ACC215 and 216 and MAT117.
BUS304 - Investments
Models of risk and return are carefully developed to provide a basis for assessing investment opportunities and to enhance our understanding of the role and importance of financial markets. A considerable portion of the course will be devoted to the pricing of derivative securities including options, forward contracts and futures contracts. Prerequisite: BUS300 or ACC315. (4 credits)
BUS404 - Advanced Corporate Finance
(4 credits) This course is a continuation of Principles of Finance. We will explore topics such as the cost of capital, capital structure and dividend policy, and analyze their significance in long-term financing decisions. We will also examine international aspects of corporate finance and the management of risk with derivative securities. Prerequisite: BUS300 or ACC315.
ECO213 - Principles of Microeconomics
Microeconomics deals with price determination and how the price system functions. Supply and demand, output, competition, monopoly, resource pricing, international trade and finance will be studied. (4 credits)
ECO314 - Intermediate Macroeconomics
Builds on the concepts of inflation, unemployment and economic growth learned in principles level macroeconomics. Introduces models with which the student will become more proficient in understanding how the economy works. Prerequisite: ECO214 and MAT111 or 112. (4 credits; alternate years, consult department)
"Are PILOTs Property Taxes for Nonprofits?" with James Hines and Jill Horwitz, Journal of Urban Economics, 94 (July 2016), 109-123
Cornerstone Research, New York, NY, 2016
Charles River Associates, Boston, MA, 2016
Michigan Health, History, Demography, and Development (H2D2) Workshop, Ann Arbor, MI, 2016
Michigan Economic History Workshop, Ann Arbor, MI, 2015
National Tax Association Annual Conference, Boston, MA, 2015
Economic Historical Association Annual Meeting (poster session), Nashville, TN, 2015
National Tax Association Annual Conference, Santa Fe, NM, 2014
American Economist Association
Economic History Association
National Tax Association