Genetics, molecular & cellular biology major
Wednesday, November 5, 2014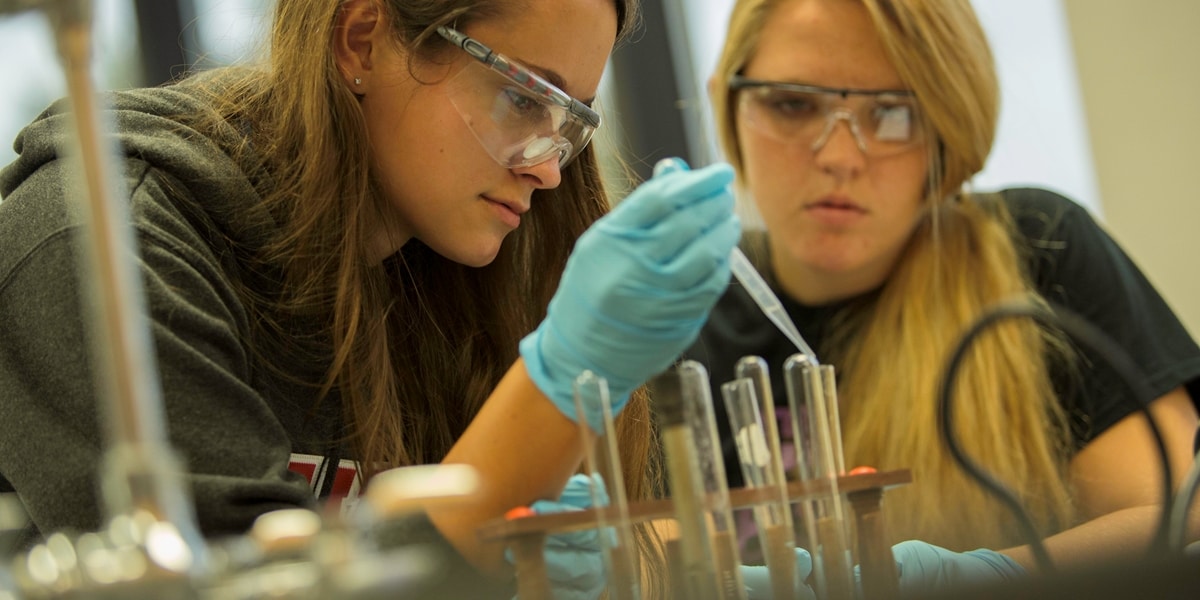 Northwestern College is adding a new major to the options available to science students. Beginning next fall, biology students headed to research or genetic counseling careers or non-medical graduate programs will be able to prepare with a major in genetics, molecular biology and cellular biology (GMBCB).
The new major joins three other options for biology students: a biology major (for students interested in biology teaching), an ecological science major, and a biology-health professions major.
The GMBCB major is most similar to the biology-health professions major but intended to prepare students for jobs or graduate programs in fields other than health care, says Dr. Sara Sybesma Tolsma, who helped develop the new program. "Right now, our biology-health professions major is the default choice for students intending to pursue biomedical research, biotechnology, genetic counseling, or other science careers or graduate programs that are not explicitly health professions," she explains.
"Some students have experienced scrutiny of their applications because programs and employers believe the label 'health professions' suggests they really intended to enter medical school or another health care program but failed to get in. This major provides these students with a degree that more accurately reflects their graduate school and career goals and potential."
While health professions and GMBCB majors will have many courses in common, students in the GMBCB track will take fewer health care-related classes and instead be required to complete a biology-department approved research experience or internship.
One potential internship site may be Sanford Health's Imagenetics Program. Sanford Health administrators consulted on the development of Northwestern's new GMBCB major and indicated there's a growing need for genetic counseling in health care—a need graduates of Northwestern's new program would be prepared to meet.