NWC theatre students and professor present two evenings of plays
Thursday, November 21, 2019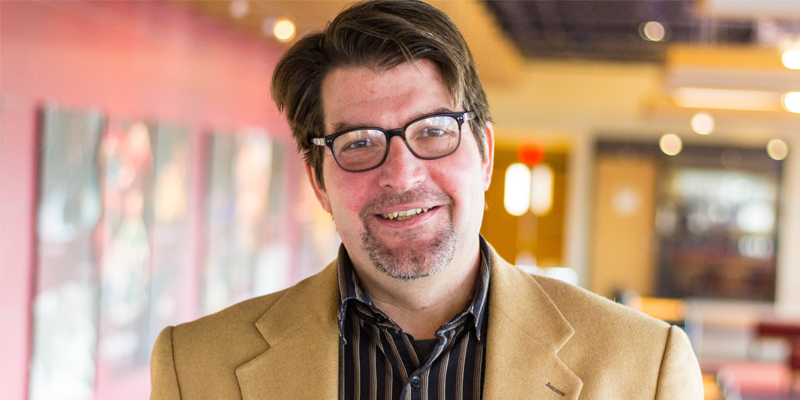 Community members are invited to two free events showcasing the talents of the Northwestern College theatre department. On Wednesday, Dec. 4, students in Professor Jeff Barker's directing class will present 11 short plays. On Thursday, Dec. 5, Professor Robert Hubbard will present "A North Dakota Carol," his new one-man show.
The one-acts on Dec. 4 begin at 6:30 p.m. in the Allen Theatre of the DeWitt Theatre Arts Center. The plays are 10 to 20 minutes in length and will be presented in succession.
"Sky Girls," about six women who were pilots during WWII, will be directed by senior Corrie Hayes.
Senior Alexander Lowry will direct "Going Postal," a fantasy play that follows a con artist who escapes the noose and is sentenced to run the postal system instead.
The comedy "Discourse on Silence" features a family with an interesting dynamic. It will be directed by senior Joshua Jackson.
Junior Kevin Griffiths will direct "Office Visit," a comedy set in a therapist's office.
 "Sure Thing" is set in a café where two characters destined for one another can't seem to get the timing right. It will be directed by senior Lucas Sander.
"Waiting for Lefty" is about a down-and-out taxi driver. The 1930s drama will take the stage under the direction of senior Derrick Jansen.
Senior Maren Taylor will direct a scene from romantic comedy "Almost, Maine" in which the characters explore truths about feeling pain.
"Our Friend Mr. Hawkins," adapted from the first chapters of Bram Stoker's "Dracula," will be directed by senior Zach Wilson.
Junior Jeremiah Mitchell will direct "Word Against Word," a drama about two observers debating who's at fault in the case of a suspected crime.
"A Prayer for Restoration: David and Bathsheba," tells the familiar biblical story of one of King David's darkest moments. It will be directed by junior Grace Spencer.
Senior Maverick Risley will direct "Blind Date," a comedy where everything that can go wrong, does.
Hubbard's performance of "A North Dakota Carol" on Dec. 5 will begin at 7 p.m. in the England Theatre. The autobiographical monologue is about a memorable Christmas Eve service in a dying rural North Dakota church.
---
Regarded as one of the best Christian college theatre programs in the country, Northwestern's features a collaborative, excellence-oriented environment committed to helping students develop their creative gifts for service in God's kingdom. Study with Northwestern's award-winning faculty in the outstanding facilities of DeWitt Theatre Arts Center.