Northwestern to host theatre camp for high school students
Wednesday, April 24, 2019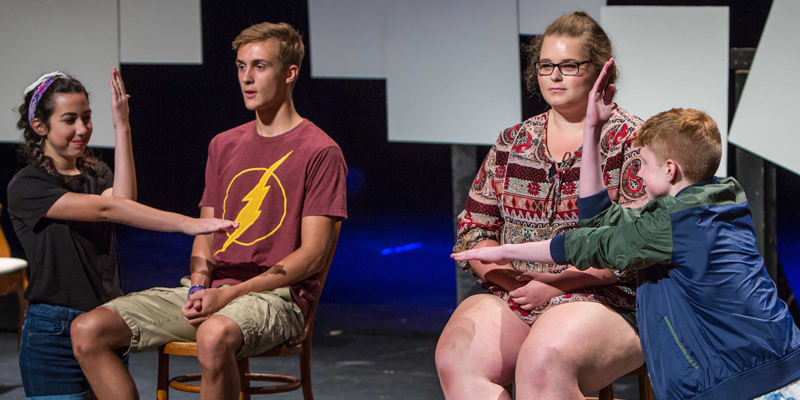 Northwestern College will host a theatre camp for high school students interested in a variety of theatrical roles from July 8–11. The camp is open to students entering 9–12 grade and costs $250 per student, which covers room and board and access to campus facilities.
Students will begin each day with warm-up games, enjoy two different workshops, and have afternoon improv and scene work. The days will close with evening activities and community time in the residence halls. Participants will eat in Northwestern's cafeteria.
"We look forward to welcoming high school students to our stage this summer," says Jennifer Sabo, secretary for the theatre department. "Attendees will gain invaluable experience with the help of our knowledgeable professors."
For more information or to register, visit www.nwciowa.edu/theatrecamp or contact the theatre department at 712-707-7341. The registration deadline is June 7.