"Sioux Center Sudan" book release events to be held February 25
Wednesday, February 14, 2018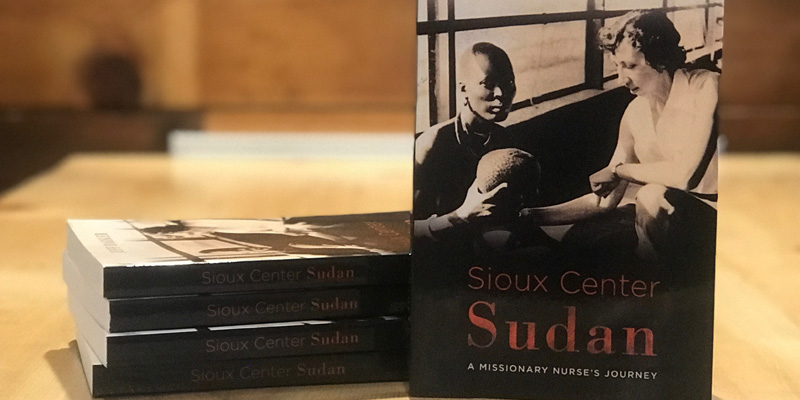 Two area churches are hosting book release events on Sunday, Feb. 25, to celebrate the publication of "Sioux Center Sudan: A Missionary Nurse's Journey," about Sioux Center native Arlene Schuiteman. Both Schuiteman and the book's author, Northwestern College theatre professor Jeff Barker, will be at the events to share comments and sign books.
Schuiteman and Barker will be at First Reformed Church, Sioux Center, during the fellowship time after the 9:30 a.m. worship service. The pair will be at Trinity Reformed Church in Orange City at 2 p.m. "Sioux Center Sudan" will be available for sale at both events for the special price of $10. The book is also available at Amazon.com and Christianbook.com as well as on the publisher's website, Hendrickson.com.
Barker and Schuiteman met in 2005. He wrote a play, "Sioux Center Sudan," about her first mission assignment in Africa, and then two more plays about her years spent serving in Ethiopia and Zambia. When she turned 90 years old, Schuiteman gave Barker access to her journals, in which she'd recorded, nearly daily, the events, relationships, and spiritual questions and insights she experienced during her 33-year career as a missionary nurse.
Barker is also the author of "The Storytelling Church" in addition to numerous plays. He is chair of Northwestern's theatre department and directs the college's touring theatre company. He is also on the faculty of the Robert E. Webber Institute for Worship Studies.