Jeff Barker and NWC drama team to present at worship symposium
Wednesday, January 17, 2018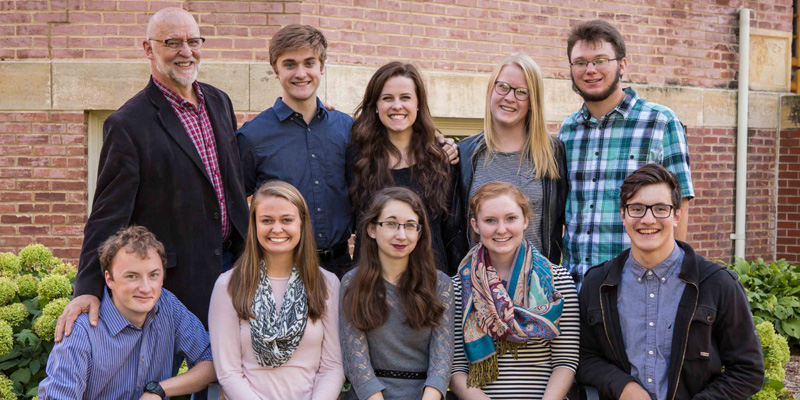 Northwestern College theatre professor Jeff Barker and the college's nine-member Drama Ministries Ensemble (DME) will present and perform at the Calvin Symposium on Worship Jan. 25–27 in Grand Rapids, Mich.
Barker and the DME will present two seminars. In "Scripture Tableau" the actors will share group storytelling techniques and simple props for enabling churchgoers of all ages to experience the Bible through sight and motion as well as through hearing it. Barker and the team will also present "The Story of Joseph," which will feature both live action and video scenes from Northwestern's November 2016 production of "Joseph and His Brothers." In addition, the DME will present live and video scenes of other performances of Bible passages for a workshop, "Presenting Scripture in Worship."
Among the Vespers options during the symposium will be worship led by the DME. They will perform "The Coming of Esau: An Advent Story," scripted verbatim from Genesis 25–33.
Symposium plenary addresses and worship services, including "The Coming of Esau" Vespers worship at 4:15 p.m. on Thursday and Friday, are available via livestream. For details, visit www.calvin.edu/symposium.
When they are not presenting or performing, the DME students will be able to attend some of the symposium's 29 seminars and 69 workshops—all aimed at encouraging excellence in worship leadership and the worship experience. The event is sponsored by the Calvin Institute of Christian Worship and the Center for Excellence in Preaching.