Edman to present research in Amsterdam
Wednesday, March 4, 2015
Dr. Laird Edman, professor of psychology at Northwestern College, will present research at the first annual International Convention of Psychological Science March 12–14 in Amsterdam, the Netherlands.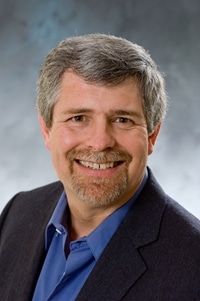 Scientists from around the world will attend the conference to talk about integrative issues in psychological science. It will bring together experts in such fields as cognitive psychology, anthropology, neuroscience, biology and social psychology to engage in cross-disciplinary discussions and collaboration.
During the conference, scholars will present their works on topics across all areas of psychological science. One of the sessions, "Religion Past and Present: Evolutionary Origins and Contemporary Functions of Spirituality," will explore the cognitive science of religion, Edman's research specialty.
Edman will present a poster session with Dr. Julie Yonker from Calvin College. Their study, which is part of a larger research project they have been working on with Dr. Jim Cresswell from Booth University and Dr. Justin Barrett from Fuller Theological Seminary, examines the relationship of analytic thinking with intrinsic religiosity and scientific beliefs.
"In the past, researchers have suggested that inducing analytic thinking will lead people to become more skeptical of religious claims," says Edman. "We suspect this skepticism is partly a product of the general skepticism that comes along with analytical thinking."
Edman's research suggests that religious belief is not necessarily undermined by analytic thinking, as the skepticism of scientific beliefs seems to track along the same lines as religious beliefs when using analytic thinking.
A member of Northwestern's faculty since 2002, Edman has also taught at the University of Minnesota, Iowa State University, Waldorf and Luther College. In addition to earning Teacher of the Year awards from Waldorf and Iowa State's Honors Program, Edman received Northwestern's Teaching Excellence Award in 2008 and holds the Northwestern College Endowed Professorship.
A graduate of Luther College, Edman earned master's degrees in English literature and counseling psychology at the University of Notre Dame. He holds a doctorate in educational psychology from the University of Minnesota.