NWC psychology prof presents research
Wednesday, December 17, 2014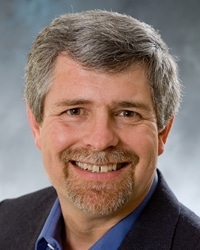 Dr. Laird Edman, professor of psychology at Northwestern College, recently presented a paper at the 2014 Society for the Scientific Study of Religion conference in Indianapolis.
Edman's paper, "Abstract Theological Concepts and Counter-Intuitive Memory: Testing Boyer and Barrett," researched the effects of counterintuitive theological concepts on memory. "My paper was part of a symposium I put together with Julia Yonker from Calvin College and James Cresswell from Booth University in Winnipeg, Canada," says Edman. "It discussed how theological concepts may be more or less memorable based upon the ways our brains work and our default intuitions about the world."
Founded in 1949, the Society for the Scientific Study of Religion encourages interdisciplinary collaboration among social scientific research about religious institutions and experiences.
A member of Northwestern's faculty in 2002, Edman has also taught at the University of Minnesota, Iowa State University, Waldorf and Luther College. In addition to earning a Teacher of the Year award from Waldorf, Edman received Northwestern's Teaching Excellence Award in 2008 and holds the college's endowed chair in psychology.
A graduate of Luther College, Edman earned master's degrees in English literature and counseling psychology at the University of Notre Dame. He holds a doctorate in educational psychology from the University of Minnesota.