NWC awards faculty promotions and tenurings
Wednesday, April 22, 2015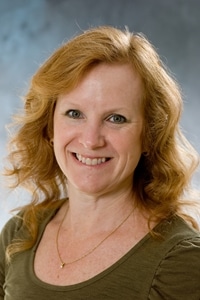 Four members of Northwestern College's faculty have been awarded tenure or promoted for the 2015–16 school year.
Dr. Deb Bomgaars and Phil Scorza were awarded tenure, and Dr. Jennifer Feenstra and Dr. Juyeon Kang were promoted to the rank of full professor.
Bomgaars
joined Northwestern's nursing department in 2007. A registered nurse since 1984, Bomgaars has worked within the areas of medical-surgical, ER, cardiac rehab, respiratory therapy, risk management, nursing education and public health. A graduate of Briar Cliff University, Bomgaars earned a master's degree from Nebraska Methodist College and a doctorate from South Dakota State University.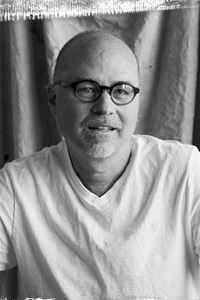 Scorza, a member of the college's art faculty since 2005, serves as the department's chair. Prior to his career at Northwestern, Scorza worked as a graphic designer and creative director for over 20 years, both in the corporate setting and as a freelancer. After graduating from Iowa State University, Scorza earned a Master of Fine Arts degree from Lesley University College of Art and Design.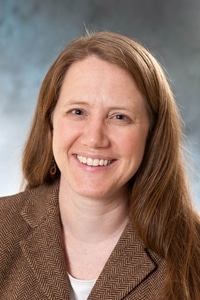 Feenstra, a member of Northwestern's psychology faculty since 2003, was named a Fulbright Scholar in 2011-12 and awarded a sabbatical to teach and research in Romania. A social psychologist with interests in social support, volunteering and service-learning, Feenstra serves as the faculty adviser for the college's chapter of Psi Chi, the national honor society in psychology. A graduate of Calvin College, Feenstra earned two master's degrees and a doctorate from the University of New Hampshire.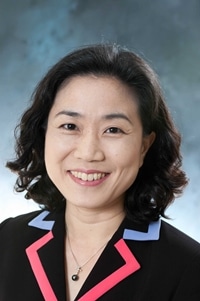 Kang joined Northwestern's music faculty in 2003. An award-winning pianist and educator, Kang has performed and conducted master classes extensively on four continents. Her performance career includes solo recitals in Boston's Jordan Hall in 1998 and New York City's Carnegie Hall in 2013. After graduating with a bachelor's degree in music from Seoul National University, Kang earned doctoral and master's degrees in piano performance and literature, as well as a master's degree in pedagogy of music theory, from the Eastman School of Music.
"Each of these colleagues has made significant contributions to the college through their teaching, scholarship and service," says Dr. Adrienne Forgette, Northwestern's dean of the faculty. "We are stronger and better for their presence, and our students are fortunate to learn from such committed faculty."