Northwestern College offers visit opportunities for prospective students
Wednesday, September 4, 2019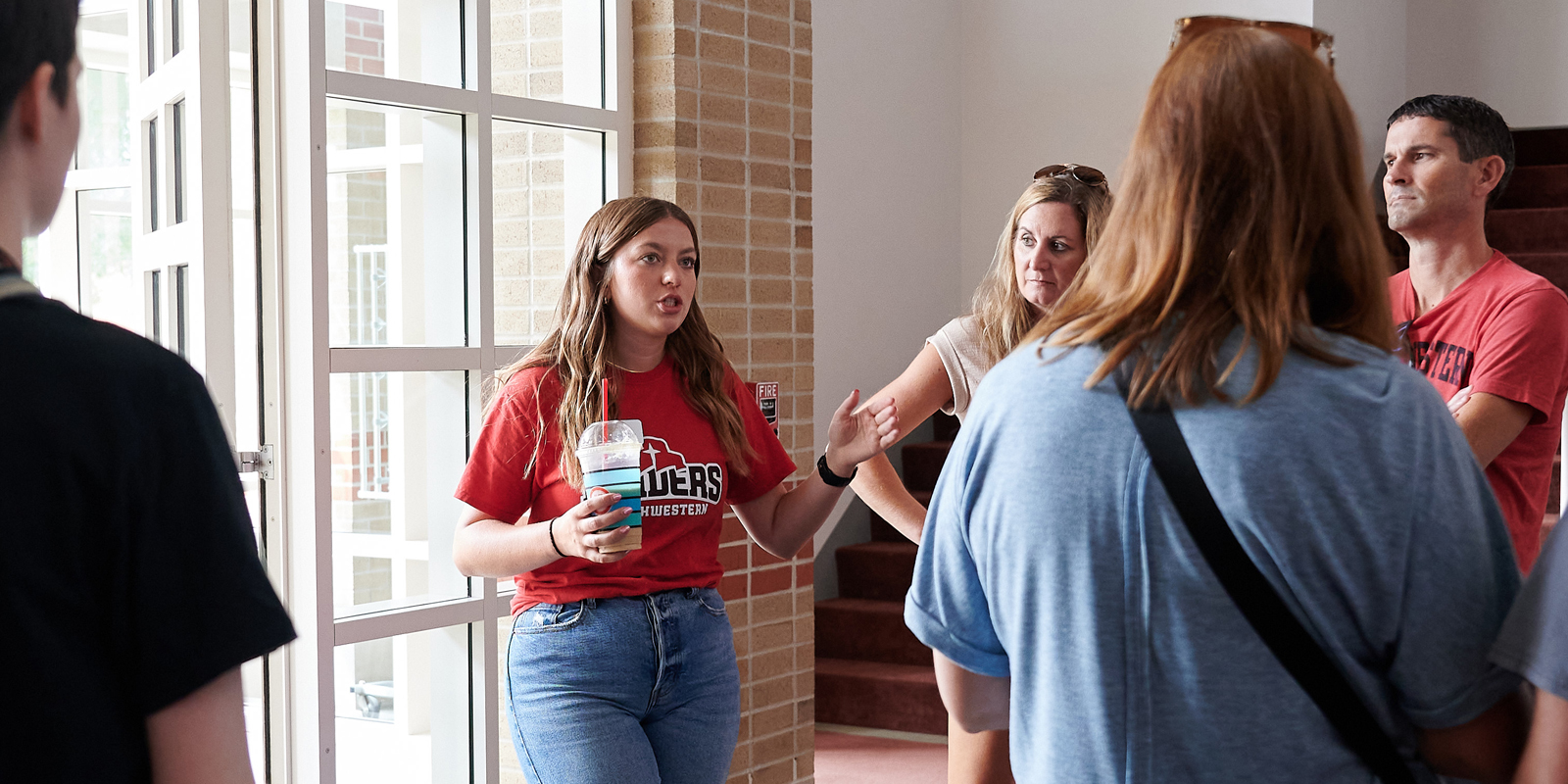 Northwestern College invites high school students to visit campus during the 2019–20 school year. Northwestern offers individual visits and Raider Days (group visit days) as an introduction to the college for prospective students.
High school juniors and seniors and their parents are invited to Northwestern's Raider Days, which offer an exciting and informative first step for students as they begin their college search. Dates for this year's Raider Days include Oct. 4, Oct. 18 and Nov. 8.
A Health and Natural Sciences Raider Day will be held on Oct. 25. Theatre Raider Weekends are scheduled for Nov. 8–9 and Feb. 14–15; a nursing mini-camp will be held on Dec. 6. While Spanish translation is available upon request for every visit opportunity, a special Raider Day for Hispanic students and their parents will be held on Feb. 7. Raider Days tailored specifically for high school juniors will take place on March 20 and April 24.
Raider Days begin at 8:30 a.m. and conclude between 1 and 3 p.m., depending on individual appointments students have with professors or coaches. During the day, students and their parents will tour Northwestern's campus, attend chapel, eat lunch in the cafeteria, and learn about academic and student life at Northwestern. They will also have the opportunity to hear about specific academic programs, financial aid and co-curricular activities. Students have the option of staying in a dorm the night before or after a Raider Day.
Students are welcome set up an individual, tailor-made visit to Northwestern most weekdays or select Saturdays. Students can register online at nwciowa.edu/visit for any type of campus visit. For more information about visiting campus, contact Laura De Boer, campus visit coordinator, by phone at 800-747-4757 or email at visit@nwciowa.edu.
"The best way for prospective students to experience what life at Northwestern is like is to visit campus," says Jackie Davis, dean of admissions. "During their time on campus, students not only gain information on Northwestern and the standout programs we offer, but also have the opportunity to experience the campus community. We hope they feel a sense of belonging and are able to picture themselves as students at Northwestern."
Select athletic teams also offer special preview days, and Northwestern hosts various events throughout the year for prospective students; see nwciowa.edu/visit for more information. For a complete campus visit calendar, go to nwciowa.edu/visit/calendar.