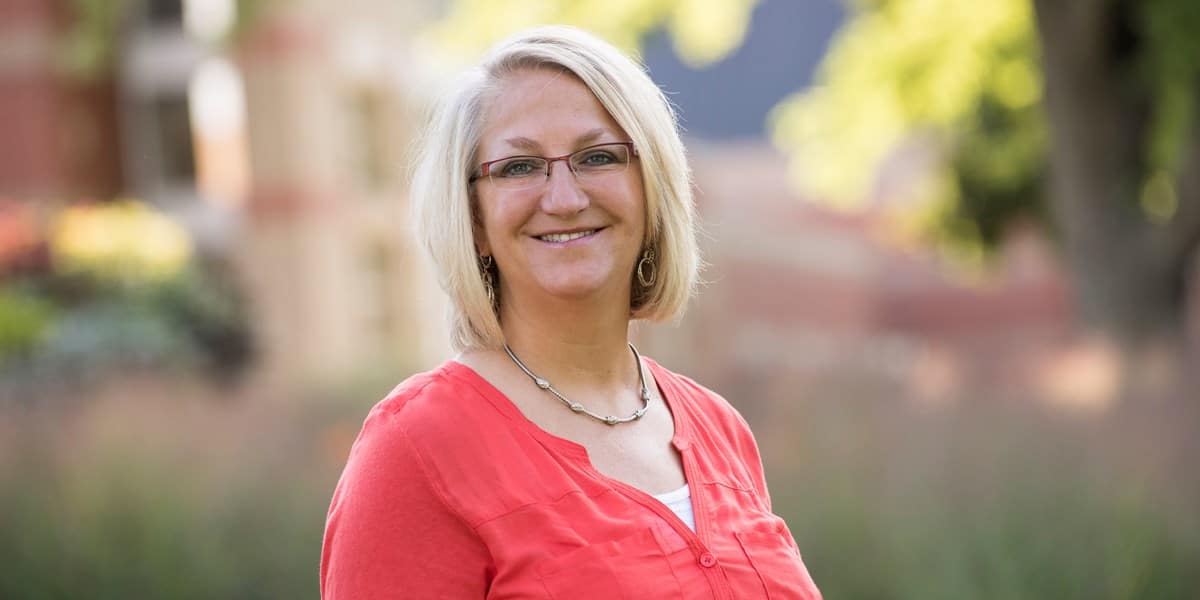 Laura De Boer '90 Campus Visit Coordinator
712-707-7119
laura.deboer@nwciowa.edu
Hometown
Cedar Falls, Iowa
Education
Cedar Falls High School; Northwestern College, bachelor's degree in sociology
My family
My husband and I have a great time with our three sons and our daughter-in-law. And we love it that our boys are all third-generation Red Raiders!
My favorite restaurant
I'm a sucker for being treated to dinner out at any good restaurant, but one of my favorites is The Café in Ames, Iowa.
Favorite place on Northwestern's campus
When I was a student at Northwestern, I had two: my dorm wing, because friends gathered there all the time, and the game room in the Rowenhorst Student Center, because so many people would hang out there together after dinner every night.
Favorite thing to do on campus
Other than laughing with fellow admissions office staff members, it's attending athletic events. Another favorite is getting a smoothie from the Common Grounds coffee shop in the DeWitt Learning Commons.
My college search advice
Make campus visits. It's the best way to really see and feel what the college is like and whether you want to be part of it.