Kang to present faculty recital on Feb. 25
Wednesday, February 8, 2023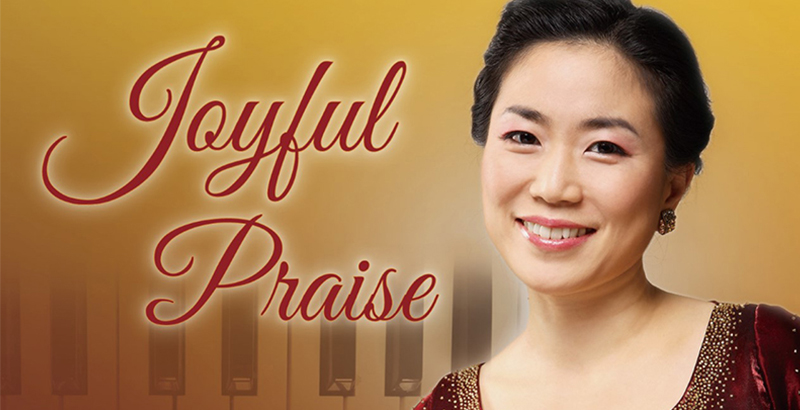 Dr. Juyeon Kang, an award-winning concert artist and professor of music at Northwestern College, will present a faculty piano recital in Christ Chapel on Saturday, Feb. 25, at 7:30 p.m. The concert follows the release of her third recording, "Joyful Praise," a few months prior and will include 11 of the recording's 15 songs.
A member of the Northwestern faculty since 2003, Kang will perform a wide spectrum of well-known hymns and sacred songs under the theme of "Joyful Praise." The repertoire includes variations on "Praise to the Lord, the Almighty" from Stralsund Gesangbuch, "Great is Thy Faithfulness" by William Runyan, "It is Well With My Soul" by Philip Bliss, "When I Survey the Wondrous Cross" by Lowell Mason, "The Lord's Prayer" by Albert Hay Malotte, and other pieces.
Inspired by the verses in Psalm 100:1-5, Kang desires for the power of music to remind the audience that God is worthy of our praise in all circumstances. After playing portions of the repertoire at the funeral of one of her students, Kang realized how healing these songs can be. 
"I believe music has the power to touch people's hearts and spirits," says Kang. "I want people to experience God's presence through the music and be reminded of his great love, mercy, healing and comfort."
Kang, a Steinway artist who has received numerous awards since 1998, has performed on four continents and throughout the United States. Additionally, she has appeared as a soloist with several symphony orchestras, including the Korean Symphony Orchestra, Augusta Symphony Orchestra, Hingham Symphony Orchestra, South Dakota Symphony Orchestra and Sioux City Symphony Orchestra.
Kang holds a bachelor's degree in music from Seoul National University and master's and doctoral degrees in piano performance and literature, as well as a master's degree in pedagogy of music theory, from Eastman School of Music in Rochester, New York. She also received a prestigious artist diploma in piano performance from the New England Conservatory of Music in Boston and served as part of the faculty in the college division.
Kang will also be performing selections from "Joyful Praise" in Texas at New Song Church in Carrollton on March 5 and Southwestern Assemblies of God University in Waxahachie on March 6.
Listeners can purchase CDs at the concert on Feb. 25. All proceeds will be donated to the Murphy International Scholarship at Northwestern College. CDs can also be found online at CDbaby.com, amazon.com, in the Northwestern College bookstore, and at local stores such as Hands Around the World. Additionally, the "Joyful Praise" recording is available on Amazon Music, Apple Music, YouTube and Spotify.
---
Northwestern's music department has a tradition of dynamic performances, outstanding faculty and standout educational experiences in an environment committed to glorifying God. Students can audition for one or more of 10 ensembles, having the opportunity to tour around the world and perform in the award-winning Christ Chapel.