Northwestern College to host 2019 Iowa Choral Showcase
Wednesday, April 17, 2019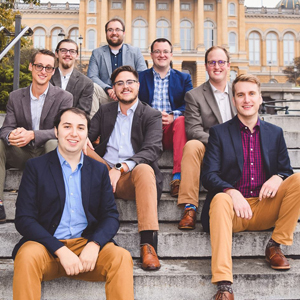 Northwestern College will host the 2019 Iowa Choral Showcase on Wednesday, May 1, at 6 p.m. in Christ Chapel. The event is open to the public.
Five choirs from throughout the state will perform at the showcase: Ankeny Southview Middle School eighth grade Treble Choir, conducted by Lisa Kelsey; Roland-Story High School Chamber Choir, conducted by Tanner Stutzman; Sioux City East High School Chamber Choir, conducted by Thomas Hales; Luther College Aurora Choir, conducted by Jennaya Robison; and the Vox Men's Ensemble from Des Moines. Three additional choirs have been selected to receive comments in an afternoon master class.
"The music department at Northwestern is very pleased to serve the Iowa choral community by hosting this event," says Dr. Thomas Holm, professor of music and department chair at Northwestern College. "We invite area residents to take advantage of the incredible opportunity to hear a wide variety of choral music from outstanding ensembles."
Tickets for the 90-minute event are $10 when purchased online at www.showtix4u.com. Tickets are also available for $15 at the door before the event.