Northwestern Symphonic Band to present spring concert
Friday, April 12, 2019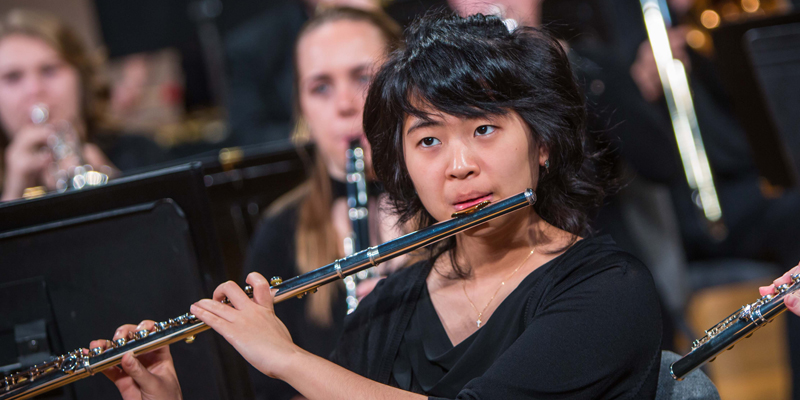 Northwestern College's Symphonic Band will present a "No Holds Barred" concert with a wide variety of styles and sounds on Friday, April 26, at 7:30 p.m. in Christ Chapel. The event is free and open to the public.
"Anything goes at this concert," says Symphonic Band director Dr. Angela Holt. "We will perform a diverse selection of pieces that will delight the audience."
The repertoire will include Vincent Persichetti's "Divertimento for Band, Op. 42," "Angels in the Architecture" by Frank Ticheli, and "Dusk" by Steven Bryant. Jack Stamp's "Pastime" was inspired by San Francisco's Candlestick Park and includes vignettes of the familiar "Take Me Out to the Ballgame" tune throughout. "Fantasia for Alto Saxophone" by Claude T. Smith will feature guest artist Nick Bissen, who teaches saxophone at Stephen F. Austin State University in Nacogdoches, Texas, and studied conducting with Holt at the University of Cincinnati College-Conservatory of Music.
The 50-member ensemble performed in Spain during their spring break March 1–11.