Chamber Orchestra and Women's Choir to perform concert at Northwestern College
Thursday, March 28, 2019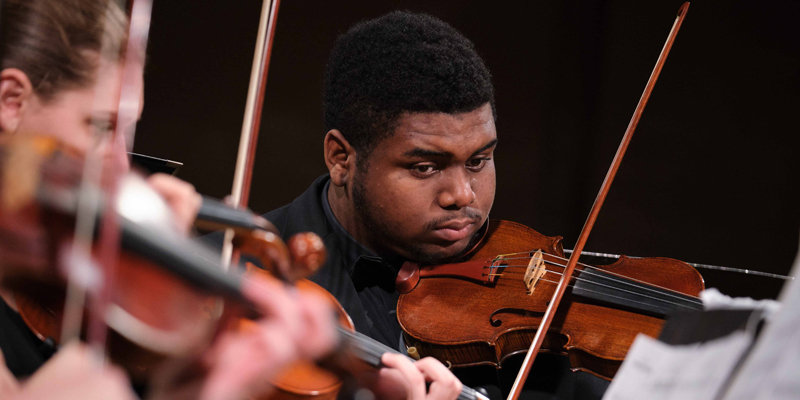 Northwestern College's Chamber Orchestra and Women's Choir will perform a concert in Christ Chapel on Saturday, April 13, at 7:30 p.m. The event is free and open to the public.
The Chamber Orchestra, under the direction of Dr. Angela Holt, will open with "Nimrod," the ninth variation from "Enigma Variations" by Edward Elgar. Each piece in the variation represents Elgar's relationships with family and friends. The concert will then shift to a much different style of music when the orchestra performs selections from "The Firebird Suite" by Igor Stravinsky. In addition, the ensemble will play two hymn arrangements, "It is Well" and "The King of Love My Shepherd Is," and then close the evening with the movie music from "Pirates of the Caribbean." 
The Women's Choir, under the direction of Susan De Jong, will present a program titled "Performing the Works of the Lord" based on Psalm 111:2-3. Presenting music by Elaine Hagenberg, Matthew Culloton, Mark Hayes, Craig Courtney, John Rutter, J.S. Bach and more, the Women's Choir will sing of God's wondrous works and faithfulness. There will be several vocal solos performed by students throughout the concert, with two pieces featuring a cello obbligato from two members of the Chamber Orchestra.
"Through our concert repertoire, we desire to focus less on what we lack and more on the privileges we have. We sing God's praise because we cannot remain silent," said De Jong.