Northwestern College A cappella Choir to tour western Iowa
Thursday, March 21, 2019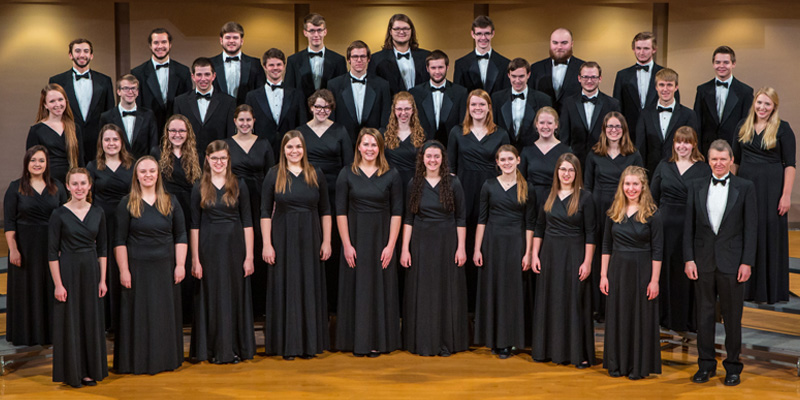 Northwestern College's A cappella Choir will perform in western Iowa during its spring tour, April 4–7. For performance times and details, visit www.nwciowa.edu/choir-tour.
The tour program will feature songs of faith, including "Mary, Did You Know" and a powerful setting of a prayer by Mother Teresa. The program will also include songs that explore some of the more difficult human experiences that call for understanding, support, strength and courage. Several songs will feature solos by choir members, and the concert will close with the choir's traditional "Beautiful Savior."
The 45-member A cappella Choir is directed by Dr. Thomas Holm, professor of music at Northwestern. The ensemble has performed across the U.S. and abroad.
The choir will present its touring concert in Northwestern's Christ Chapel on Friday, April 12, at 7:30 p.m.