Podhajsky to perform student recital at Northwestern College
Wednesday, March 13, 2019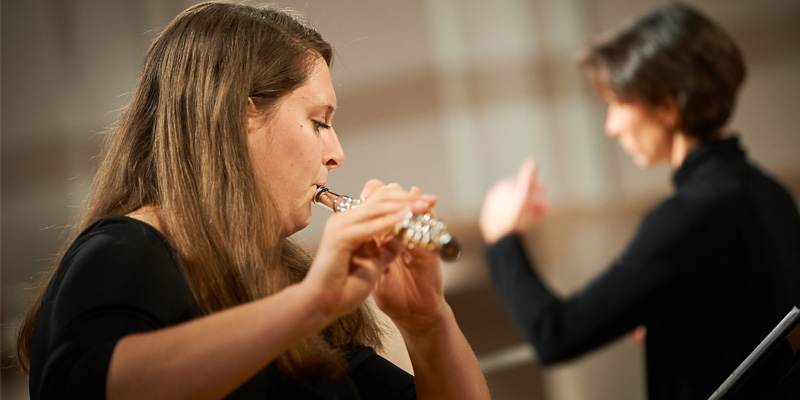 Northwestern College senior Ellen Podhajsky will perform a flute recital on Sunday, March 31, at 3 p.m. in Christ Chapel. The event is free and open to the public.
Podhajsky's recital will feature a variety of musical styles including baroque, contemporary and Latin and will be accompanied by Nora Verburg, the faculty secretary for the music department. Podhajsky will also perform an ensemble piece that features fellow flutist Jayde Logemann and percussionists Olivia Vander Ploeg and Abby Ver Mulm.
Podhajsky is a Spanish major and a Christian missions and cultural studies minor from Marshalltown, Iowa. The daughter of Paul and Karin Podhajsky, she is also a Spanish tutor and a member of the Symphonic Band, Jazz Band and chamber ensembles.