Northwestern to present chamber ensembles concert
Tuesday, November 27, 2018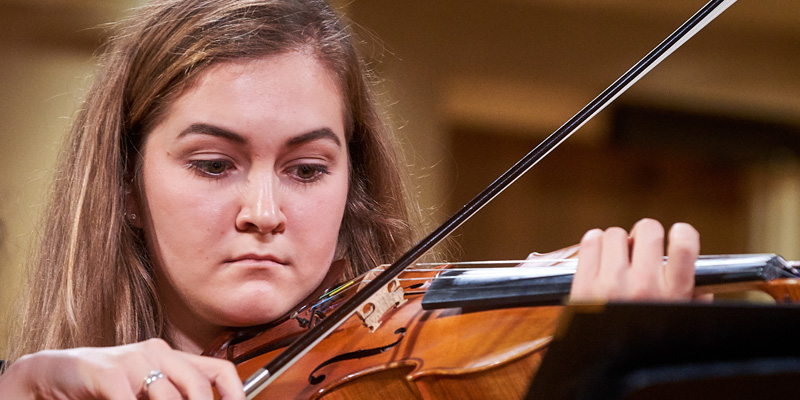 Northwestern College chamber ensembles will present a concert Friday, Dec. 7, at 7:30 p.m. in Christ Chapel. The event is free and open the public.
The concert will include performances by a brass quintet, woodwind ensembles and three string ensembles. The event will feature a variety of music, including seasonal selections.
The brass quintet and woodwind ensembles, under the direction of Dr. Angela Holt, assistant professor of music, will each present a seasonal piece and classical chamber music. Among the brass quintet's selections are "Rondeau" by Jean-Joseph Mouret and "Just a Closer Walk with Thee," arranged by Don Gillis. Selections for the woodwind ensembles include one movement from "Quartet in D Major" by Anton Reicha and "Dance of the Sugar Plum Fairy," written by Peter Tchaikovsky and arranged by James Christensen.
Under the direction of Lisa Miedema, violin instructor at Northwestern, a string quintet, trio and duo will perform pieces from three works. The quintet will perform a movement from Wolfgang Amadeus Mozart's "Quintet No. 4 in G Minor." A selection from Friedrich Hermann's "Capriccio, Op. 2" will be performed by the trio, and the duo will perform two movements from Franz Danzi's "Duet No. 1 in C Major for Viola and Cello."