NWC Symphonic Band concert to feature Bernstein music
Monday, October 29, 2018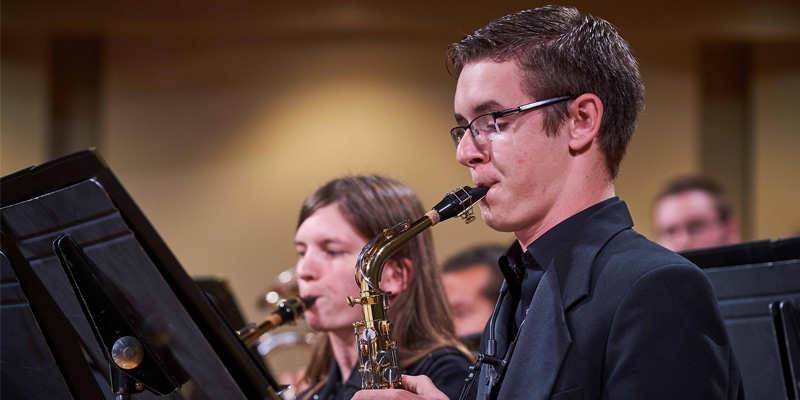 The Northwestern College Symphonic Band will present a celebration of the music of the late Leonard Bernstein, in honor of his 100th birthday this year, at its concert on Friday, Nov. 9, at 7:30 p.m. in Christ Chapel. "Where in the World is Lenny?" is free and open to the public.
The concert will include Bernstein's "Overture to Candide," "West Side Story Selections" and "Slava!" Among other works to be performed are Frank Ticheli's "Shenandoah"; "Suite on Celtic Folksongs," transcribed by Tomohiro Tatebe; and "El Camino Real: A Latin Fantasy" by Alfred Reed, which will all be performed during the band's mission tour of Spain next March.
"We are excited that audience members will join us to celebrate the 100th birthday anniversary of an outstanding American composer, conductor, educator and pianist," says Dr. Angela Holt, director of bands and instrumental education. "Bernstein's explosive, passionate dedication to music and people have inspired many around the world, including me. We will explore his music as well as travel various countries throughout the concert journey."
Bernstein, who died in 1990 at the age of 72, rose to instant national fame at age 25 in 1943, when he filled in for the suddenly ill Bruno Walter as conductor of a nationally televised New York Philharmonic performance. He went on to become the Philharmonic's music director until 1969 and remained a frequent guest conductor there until his death. He also composed music, crossing from academic classical music into Broadway musicals.