Northwestern music department launches patrons program
Wednesday, August 22, 2018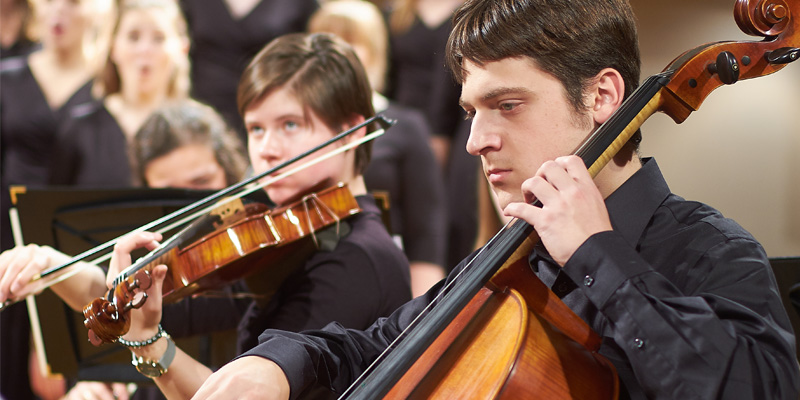 Northwestern College's music department is launching a Music Patrons program for the 2018–19 academic year. The organization will use membership donations, requested by Oct. 20, to support Northwestern's music program and students.
Music Patrons' membership-level giving includes: a "Symphony" membership for $1,000; "Concerto" membership for $500; "Suite" membership for $250; "Overture" membership for $100; and "Sustaining" membership for a custom gift of up to $75.
All Music Patrons will be recognized by name in Northwestern music concert programs for the 2018–19 season, have reserved seating at all Northwestern music events, and receive a performance CD of Northwestern music ensembles. "Symphony," "Concerto," "Suite" and "Overture" patrons will receive invitations to a dessert reception and Christmas Vespers dress rehearsal. Prepaid tickets to all ticketed Northwestern music events will be given to "Concerto" and "Symphony" patrons. Additionally, "Symphony" patrons will receive two prepaid tickets to all Orange City Arts events.
The Northwestern College Music Patrons organization will use funds from its inaugural drive to purchase new choir risers, restore instruments and provide funds for professional recordings of Northwestern music ensembles.
The first Northwestern College music department concert for the season will be the Raider Days Homecoming Concert on Saturday, Sept. 29, at 7 p.m. The free concert will feature performances by several music ensembles, as well as a Northwestern alumni choir performance. The full music department concert schedule is available at www.nwciowa.edu/music/concerts.
To join or find more details about the Northwestern College Music Patrons, visit www.nwciowa.edu/give2music, or contact Nora Verburg in the music department at 712-707-7062 or nverburg@nwciowa.edu.