Northwestern College A cappella Choir to tour over spring break
Wednesday, February 21, 2018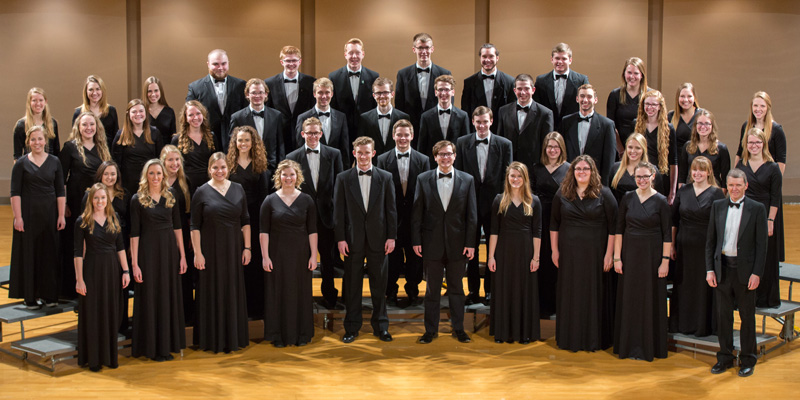 Northwestern College's A cappella Choir will perform in five states during the college's spring break, March 3–12. The ensemble will sing in South Dakota, Montana, Washington, Oregon and Idaho. For performance times and details, visit www.nwciowa.edu/choir-tour.
The choir's touring program includes sacred choral music, songs of humor and virtuosity, songs from Taiwan and gospel spirituals. Several pieces, including "Will the Circle Be Unbroken," "The Apple of Daddy's Eye," "Baba Yetu," "City Called Heaven," and the ensemble's traditional closing hymn, "Beautiful Savior," will include solos.
The 43-member A cappella Choir is directed by Dr. Thomas Holm, professor of music at Northwestern. The ensemble has performed across the U.S. and abroad.
The choir will present its touring concert in Northwestern's Christ Chapel on Friday, March 16, at 7:30 p.m.